Weblogging Pays As Much As Crime…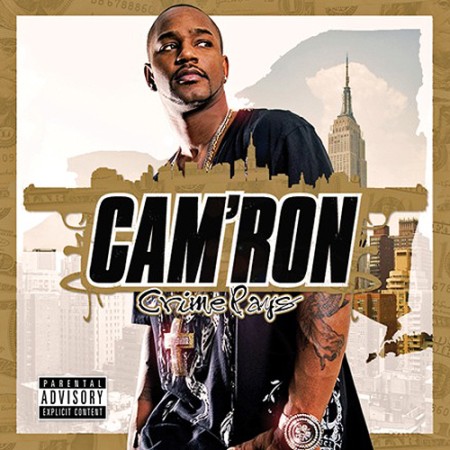 I had my ticket to go see Cam'Ron perform and I had my video camera on my hip too hopefully to document the triumphant re-union of the DipSet crew. What would be more epic than that? Is this my problem that I am always looking backwards for my cRap music?
Apparently I'm not the only one. The Highline Ballroom went apeshit for the DipSet Heatmaker classic 'I Really Mean It'. Who wouldn't? That song is like a time capsule to six years in the past. Don't front either, but six years ago shit was mad sunny for all of us. I was getting my Billy X. Sunday articles and interviews published and I was hanging out in the DefJam offices with the Dips. Exactly six years ago.
A lifetime has passed in these past six years. My ups and downs as a writer has been somewhat similar to the travails of the Diplomats. Friendships have dissolved over money and jealousy, my dad passed away and here I am trying to keep my shit afloat. I even had to take some time off to go take care of mom dukes in Atlanta. That's not exactly the Cameron Giles storyline but the point is that if I knew now what I knew six years ago I may have done some shit differently.
I gotta feel like Cam says the same shit to himself too. There is no way you can measure the extent to which the Diplomats crew was in charge of New York City. When they were unified they were such a problem on the streets. New York City hasn't had another group or individual rapper bodying the streets since the Dips split. This city is too fractioned off. Rappers are too jealous of one another and too cutthroat. I feel like the Dips were the last chance at recreating a Wu-Tang like movement here in NYC.
That was only six quick years ago. The times have certainly changed here in NYC. All the rapper movements and budding collectives are coming from other national regions. NYC's best current young rapper is Joell Ortiz and his collective efforts are with emcees from Jersey, Michigan and California. That is the nature of the industry right now. Harlem is just as likely to be inspired by KanYe West as it is by Rick Ro$$. In this reduced climate we find Cam'Ron sans the Dips, making a return to the strip all by his lonesome.
Part of me is a little sad for Cam because he is having a difficult time generating the momentum on his own. I want Cam to win, but I realize that I want him to win on my terms. I want to hear Heatmakerz sped up samples and the colorful wordplay that Cam used to describe shit with foodstuff similes. Whether it was a Lucky Charms 'Lo rugby, the gravy Mercedes, or the cranberry sauce drop top Porsche, there was a slick playfulness that most emcess lacked. Cam'Ron didn't take himself to seriously unless he was talking seriously.
What a difference six years makes. The new CD from Cam'Ron called 'Crime Pays' hasn't given me the same energy I had come to expect from Cam. Its a bit more measured and that makes it sound somewhat straining. Cam isn't as loose as I remember. I think he needs the energy of a Juelz Santana and a Jim Jones to push his level up a notch. Or is it just me? Am I the one who needs to let go of the notion of the Diplomats being relevant again?
Whatever my feelings were I couldn't motivate myself to get off the couch from watching DVR's episodes of 30Rock in order to drive over the Brooklyn Bridge in the rain to see Cam in concert. This was definitely my subconscious telling me to cherish the memories of the Dips that I held. Talking with Jimmy and hearing him tell me that "as long as I have the love of my brothers I will always be able to make money". I truly believed that line six years ago. Not so much last night. Not so much ever again.
Diplomats rest in peace. If crime pays then I need to know at what cost?