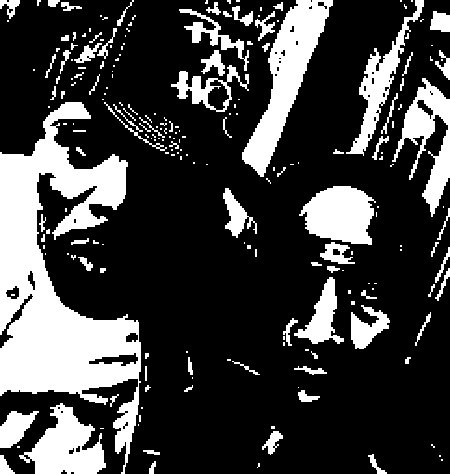 I was sure I would enjoy listening to Red & Meth's new album. I wish they has called it something other than 'Blackout 2'. That title has no taste or imagination. I understand that the label execs want to convey that we will be getting the energy of the OG 'Blackout' album, but if we wanted the exact same album we would just listen to 'Blackout'. Lord knows that shit is on KaZaa.
I'm happy to say that this album is another album altogether. Red & Meth are the prime example of how artists can combine and become greater than the sum of the individual parts. I loved listening to Redman's latest disk 'Red Gone Wild'. It was vintage Redman even if it had a few more weedcarrier features than I would have wanted. The album was still solid and Red was still retarded. Meth on the other hand isn't the dude that I have fuxed with individually. I loved his verses on '8 Diagrams' (a tragically slept-on, senselessly hated-on album).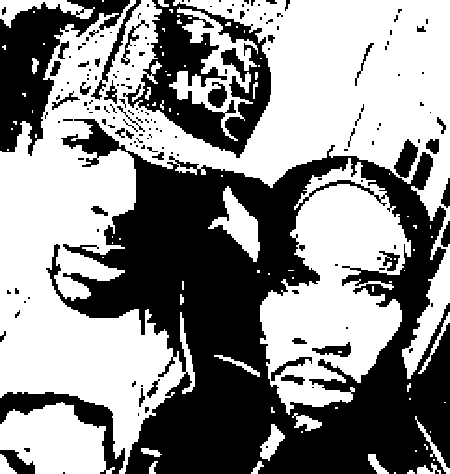 Method Man needs the motivation (read: weed) that Redman must be growing in his basement. There is more than enough traclks on this album that sound like Meth 1999 when he was still hitting SuperHead in the pum-pum. When Meth and Red were gonna be Hip-Hop's Amos & Andy. Classic Blunt Brothers collabos.
There's a few features on this album that help the dynamics and the balance between Meth & Red. There isn't anything forced either which surprised me since Def Jam is good for putting Ne-Yo and Chrisette Michelle on every possible song they can. The rap music industry is reverting back to the old MoTown days. Don't be surprised when you see a rapper boy band in New Edition chopper suits. That day will come.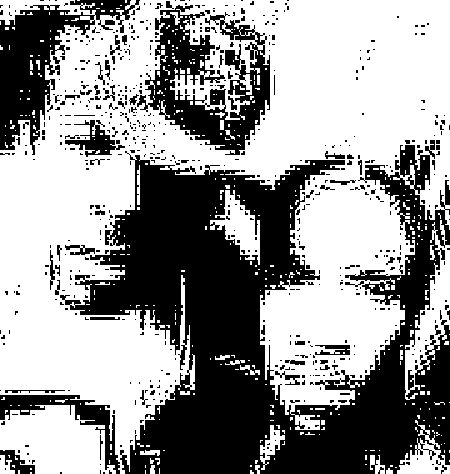 Let's preview some of the tracks on 'Blackout 2'.
'A-Yo' (featuring Saukrates)
You've heard this track on the internets already. It's smooth and fluid. The production is that new funk. This is a dope song to drive out to.
Errbody Scream (featuring Keith Murray)
My homey Tahero hit me on the text and asked me if Joe Budden wrote Method Man's verse on this track. Meth's flow does sound Budden-esque inspired circa 'Pump It Up', but if Budden had written this joint wouldn't it be depressed about something?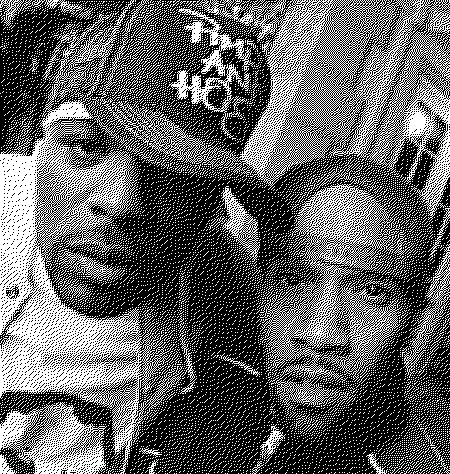 Ms.International (featuring Erick Sermon)
How are you dudes gonna act like a song for the ladies ain't what's really good? I know four ladies that are all getting their doctorates this month. Somebody better get woke to the idea that ladies need to be recognized and treated like ladies. Lady doctors will be keeping the lights on hardbody in the near future.
4 Minutes 2 Lockdown (featuring Raekwon and Ghostface Killah)
You wait all year to hear a song like this. Tracks like this are why rap music fanboys are so excited for the Slaughterhouse collective. Four emcees get on a beat and act like str8 surgeons in the I.R. theatre doing Harlem Globetrotter tricks with the scalpel. The horns is what makes me get ill for this joint. There are so many sick lines from each spitter. Red opens up with the heat, ask Houston how he rock it. Raekwon is the metaphysical rap mad man. Meth redeems his credibility. GhostFace blacks the fuck out. Crazy. Rewind this joint 100x.