Return Of The Ad-Lib Monster…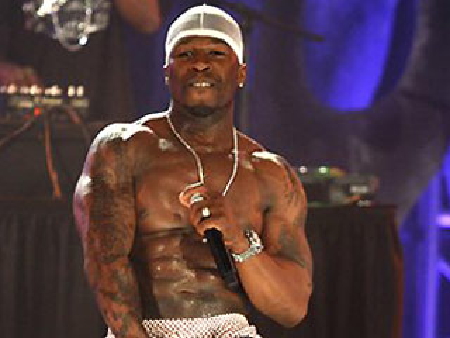 Who said you had to rap in order for you to make a Hip-Hop record? The truth is that you don't have to rap at all. How many Hip-Hop records have been hits with simple call and response chants? How many Hip-Hop records are simply instrumental compositions? How many Hip-Hop classics have someone singing? If you are younger than 25 or a fucking retard you should put Oran 'Juice' Jones inside of the YouTube search window, or DRS Gangsta Lean. Rapping is only a part of making a Hip-Hop record.
After listening to Fisty Scent's latest leak 'Heartless Monster' I realized how he could make an entire album of himself simply ad-libbing random thoughts with the reverb turned up and that shit would be the most entertaining record of the year. As a matter of fact it would be the top seller too. Provided the beats were brutally hard as fuck. On 'Heartless Monster' Fisty doesn't start "rapping" until the 0:22 mark. He then raps until the 1:29 position. The song is three minutes long. So essentially there is 1 minute of rhymes over 3 minutes of music. During the rest of that time Fisty makes shout outs and threats and amuses himself while saying random shit with the reverb turned up.
That was the best part of the song. Okay, he did have that line about having a baby with your baby mama and becoming part of your family. That was good but the most entertaining aspect of the song is Fisty Scent's greasy talk. When he talks about sending the young goons out to beat up faggots or making his own R-n-B album you have to laugh. Not that Fisty wouldn't do either of these things, but just the idea that he amuses himself with spazzing out is what makes for a good piece of music. I'm already imagining some of the titles that Fisty might use for his new album...
Fuck These Faggots
On FTF Fisty Scent speaks about how the music industry is overrun with faggotry. He talks about how auto-tune and skinny jeans suck and he says that your favorite rapper is likely to be homosexual. The beat is by Dre. Shit is a classic.

Bitches Ain't Shit
With BAS Fisty airs out all the hos that just want to spend up niggers monies. Fisty talks about some bitch he is fucking that follows him around the country with her man's checkbook. Beats again are by Dre.

I Will Kill You Man
Fisty warns anyone that would even think of using these beats by Dre for their mixtape that he will personally visit their home and kill them. This joint is produced by Lord Finesse, er, rather Dre.

Fuck These Rappers
This is the Fisty track we have all been waiting for. He proceeds to air out The Game, Lil' Wayne, Young Buck and Kanye West by telling us the story that they were all at an orgy together and only Fisty had sex with the women.

Fuck These Homos
Faggots really piss off Fisty Scent and now he directs his ad-libs at the industry people that shit on his projects or just simply don't think he is the best. This song is powered by yet another Dr.Dre throwaway track which was considered for Detox.
The beats are what make this Fisty Scent ad-lib album so memorable. They knock hard and they help him get out the aggressive talk that returns him back to the top of the heap of Hip-Hop artists. The next thing we see in Hip-Hop is a bunch of rappers turning the reverb up to 10 to talk shit. Haha, and some of you thought auto-tune sucked!?!
Blogger's note: [ll] pause to this entire drop of course