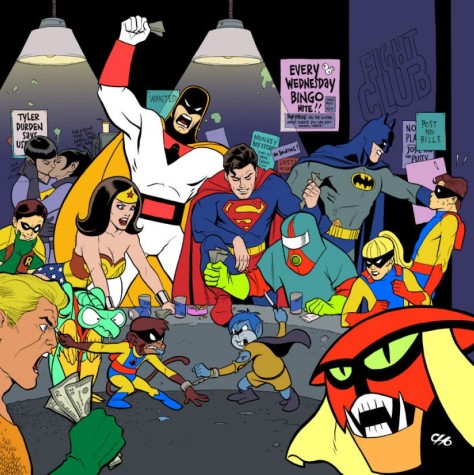 If every visit to Atlanta allowed me to break bread with these brothers I might consider relocating down here. Atlanta's Hip-Hop scene, ne, music scene is filled with people who are passionate about the arts. Success isn't determined simply by making a living, but making a living on your own terms. If I ever accused every southern artist of being a fan of snap, crackle and pop music then I have to eat my words.
Last night I sat with four dudes who each occupy their own respective lanes within the entertainment industry. Some are musicians, some are bloggers, and all are critics. Having an opinion and being unafraid to express it allows for a high level of discourse.
The conversations last night revolved around Hip-Hop and rap music. We discussed and debated its past, present and future. In some cases we agreed to disagree, but at the end of the night after we shut Taco Max d-d-d-d-down we all shook hands like brothers. Hip-Hop would live to see another day in our minds.
Here's the group of brothers who chopped it up...
BXS (moderator)
Since I was the old head in this group I got a chance to pose questions and listen to the voices of young America.


---
Twerkolater
Twerkolater produces music through his company Fine Aural Delights and he follows more blogs than even the lineup listed on my sidebar. Props to Twerk for using the classic Latarian Milton quote for his site.


---
Maestro
Super producer deluxe living in the A. Maestro is also running one of the most unique blogs on the internets right now. It gives you the first hand perspective of making music from the vantage of someone succeeding in the music industry. Similar to KanYe's blog, but also intensely more technical and more personal. Check him out over at Searching 4 The Perfect Beat.


---
The Underwriter
The Underwriter is a take no prisoners blogger whose pointed observations on Hip-Hop and politics make me laugh out loud. I can find him all over the internets throwing fire on the unworthy. I can always find him at his site - The Underwriter. Give him a shout.


---
Chico
Chico flew in on the second half of our discussion. He def came through with some great points.


---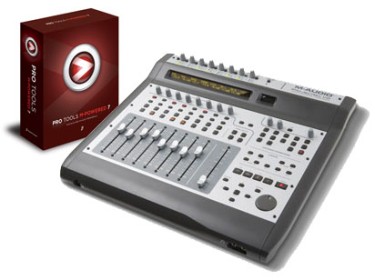 Producing Records And The Game In General...
Maestro: "Protools x Logic gives me infinite possibilities on track production."
Sitting down with Maestro and Twerkolater was interesting and fun. Maestro has begun to put his name brand into the upper echelon of music producers not just because of his success with Lil' Wayne, but from the diversity of his catalog. What I enjoyed learning is that Maestro doesn't stockpile beats, but instead creates tracks on demand.
This is a far different approach from producers who are typically holding tracks on a hard drive already made and already programmed with a specific signature sound. Maestro is also a throwback producer since he doesn't tag his music (Neptunes, anyone?)
The truth of the business now is that lawyers have changed the landscape of Hip-Hop and rap music as much as the artists have. Litigation fees from the use of samples has stymied so much creativity and held back so much new (and old)music. When tracks are sampled for a hit record this brings life into the original music. It allows the original artists to become relevant again and gets them off the shelf.
Could all this litigation really be a way of keeping old artists from gaining new acceptance and a younger audience to present their music to? I say yes. Since record companies don't have a solid system in place yet to draw regular revenue from artists tour dates these companies could care less if say a ConFunkShun goes back out on tour.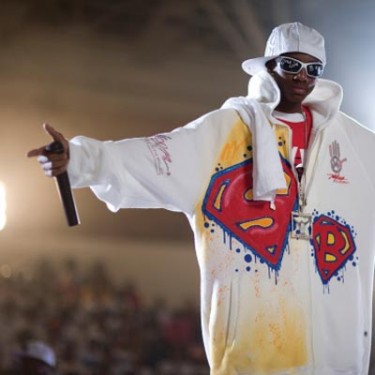 SOULJA BOY...
Maestro: "Fifty years from now we might look at Soulja Boy the same way we look at NaS."
Nahh, I don't believe that. But I do agree that Soulja Boy deserves all the credit for creating a lane for himself in the entertainment industry.



RICK ROSS...
Twerkolater: "Rawwss should'a told the truth."
The consensus among everyone is that Rick Ross would still be winning if he had put together a better strategy to challenge the leaks of his real life information. Correctional officers are NOT actually police. They spend more time in direct contact with criminals. Ross should have used this fact to increase his street cred which ultimately matters to rap fans in between the ages of 14 and 40yrs old.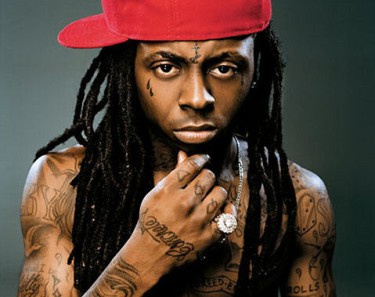 WEEZY...
Maestro: "Lil' Wayne is the king of rap right now. Period, point blank."
I'm not a fan of Lil' Wayne because I don't feel like he has the lyrical ability to warrant his popularity. As a group we all acknowledge his current dominance in rap music. Maestro produced the hit song '3-Peat' from the Carter III album. One of the few songs on the album worth listening to in my opinion.
What Wayne needs is a career defining album. Something that the consensus agrees is a total classic. Wayne has his pick from the best producers in the game today. What he needs is to place the best verses on those beats. Carter III wasn't it. Does he have the ability to reach that milsetone on Carter 4?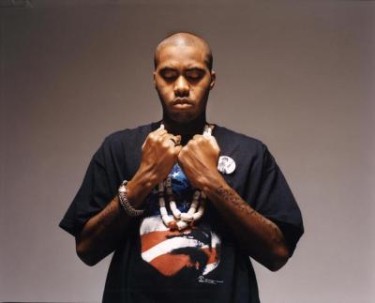 NaS...
Twerkolater: "The greatest rapper of our generation."
'Nuff said.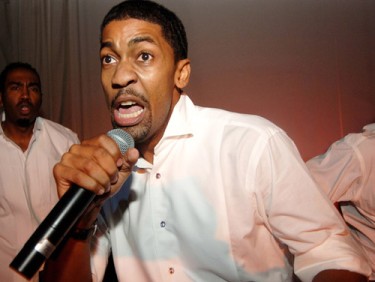 FONZWORTH BENTLEY and hipster rappers...
Chico: "I respect a rapper who can just be himself. If he know he ain't shooting up the club and bodying niggas then I don't want him to spit that."
The Underwriter: "Fuck Puffy's fuckboy!"
Whether it's the Cool Kids or some other version of rap music's lite FM programming there is a strong reaction. People either love it or hate it with very few folks in between. Only in the heart of Atlanta would one of the roundtable actually say that Andre 3stacks seems to unnaturally force his persona out.
Twerkolater is allowed to say this amongst our group since he is born and bred in Atlanta. He is also the first person from Atlanta to say that the 'Love Below' in not an unadulterated classic. That is some scandalous shit to utter in Cobb County (imho).



5 Albums For The Spaceship...
Chico: "I'm bringing Duran Duran's greatest hits."
Everybody fucks with Stevie, P-Funk and Prince, but if you told me that there were other Black folks besides myself that fucked with Duran Duran I would have never believed you. Here at our roundtable we all agreed that Duran Duran's greatest hits was the shit.
You have to take their great hits compilation album because their discography is sprinkled with albums that each have one or two megahits and twelve more pieces of Europop trash. Peep the greatest hits tracklisting on Rhapsody.
F.Y.I. None of the roundtable selected NaS' Illmatic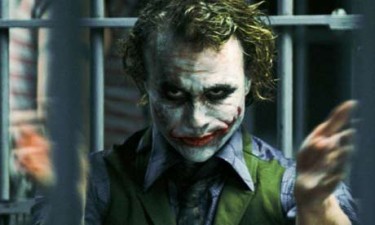 The Joker...
The enire group: "That nigga's crazy!"