20 of the Best Lyrics From Russ' 'There's Really a Wolf' Album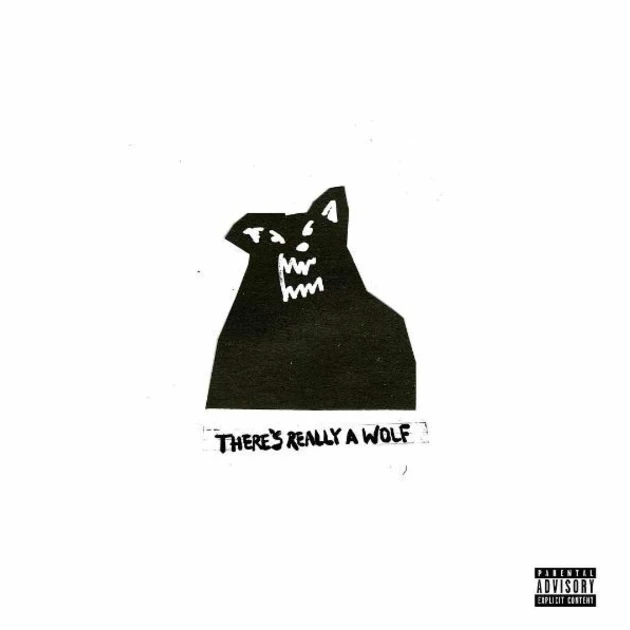 In a rap field that expands by the day, with old names continuously fading to black and making way for new blood, not too many days go by that you're not put on to an artist you had previously never heard of. With frequent releases flooding the market, it's easy to get lost in the mix and fade into obscurity, which has happened to a number of promising newcomers unable to break through the thick of the music industry static. One rookie that has managed to keep his name in circulation is Russ, who is looking to place his own stamp on the game with his debut album, There's Really a Wolf. The project comes after years of grinding on his part.
The 24-year-old was born in New Jersey and bounced between New York, North Carolina and Kentucky, before he and his family finally settled in Georgia, where he would begin penning raps. Taking the escalator to success, Russ would begin making waves, releasing a string of mixtapes between 2011 and 2014, leading to his deal with Colombia Records. His solid songwriting was showcased on two hit tracks "Losin Control" and "What They Want," which netted him a pair of plaques, including platinum certification for the latter, establishing him as one to watch.
In an attempt to keep up the momentum, Russ and Colombia wasted no time liberating the rapper's debut album, There's Really a Wolf, which dropped this past Friday (May 5), and sees the young triple-threat displaying his skills over the LP's 20-tracks, delivering a debut that should help build upon his strong buzz.
After giving Russ' debut a few spins, here are 20 lyrics that stand out among the best from There's Really a Wolf.
"Five star suites, Trojan wrappers on the floor/That's the aesthetic when you gettin' half a mil' on tour/Not bad for six weeks, plus I should receive my plaque soon/Shittin' on the game, I'll probably hang it in my bathroom/Last June I was broke, this June I made a hundred/Before and after, didn't change me though I stayed a hundred"
"On the phone with my lawyer talking about eight digits, yeah/Just to be safe, even my safes got a safe in it/False accusations, think I'm done with the groupies/'Cause one bad scene can fuck up the whole movie, so/Fuck these hoes, man I'm out the game/Plus they jump around quicker than House of Pain/Break the bank for the family, take everyone to Waikiki/My homies are big and African, knock you out in dashikis"
"Peep my percussion, it's no wonder why the bands about to come in/I see y'all fightin' but my fans about to jump in/I been calculatin', livin' in this house of patience/Quarantined myself down here, but now I'm breakin' out the basement/Ended up at Leyor's house, bein' great is a choice/Always workin' in silence, let my success make the noise"
"I put in work, I earned my stripes, I'm like the Yankees/I swear lately I been tryna wrap my head around this life/Used to sleep on couches, now it's thousand for the night/I'm winnin', you losin', I know that it irks you/European flag shit, I got stars in my circle/Look at my life, look at my come up, look how far that I made it/Honestly, if you don't feel inspired by it, you hatin'"
"Multiple women like a Saudi prince/Straight from Atlanta, Fulton county shit/Soft spot for hard-headed women with potential/The type of chicks who be fuckin' me confidential/I cut 'em off for you, probably too early though/'Cause you be fuckin' while textin' me, don't worry whoa"
"I Wanna Go Down With You"
"Why is everything going backwards?/Drinking, rolling up a couple Backwoods/Every day we argue, that's a bad look/Yeah, song in the key of hope, sing it for me/Cup full of love, drink it for me/I'd rather deal with oh well than what if/You got me addicted off of one hit"
"Come correct when you approach me, I can size you up/Takin' all the shots like Kobe, almost 81/Guess I gotta play the goalie and go and save me some/I'm probably the only one, yeah"
"Who wants my money? I'll tell you who I don't fuck with/Who's pullin' strings? I'm just pointin' out all the puppets/What I'm demandin' is fuckin' up all the budgets/I'm smart as fuck, they be talkin' like I'm the dumbest/But I know what they want from me, dollars, lotta stock in me/It ain't nothin' personal, it's business and I'm a commodity"
"Thirty racks just popped up in my email damn what a life/I just did arenas, then I had a threesome, then I counted 40 bands damn what a night/This is that shit I asked for, I don't take shots with squares you a backboard/Fuck your stamps, I want stamps in my passport/Dance to my disc though, we all want platforms"
"Wonder where I'm flyin' next/Got my dad on private jets/Everybody's got a number I might go and buy my ex/Sellin' out across the globe, if you really want to know/I just made eight figures and I'm talkin net not talkin gross/Not bad for a dropout, see me rollin' in a droptop/I can't stop no not now, 10 years I finally got hot"
"Out of state got a couple shows gettin' money/Hotel room with a 10 and 10s/Scoop her, Uber, tryna maneuver, tryna test me but I studied/Got a little bit a hesitance, keep one eye on you like a wink/Sunset Boulevard, Moonlight, 10, off the sauce like ooo I slipped"
"Gotta move up to celebrity girls/No bluffin', I would never bet on these girls/David Ruffin hit her with that raspy shit/She respond with that Janet Jackson nasty shit"
"She don't know why like Nori Jones/While she fallin' for me, off the aura alone/I got more in the phone, I could call 'em if your feet cold/Young, rich and handsome, that's a motherfuckin' cheat code"
"Slightly philosophical, I wanna die young as old as possible/As of late, I been feelin' responsible/For my family's livelihood, I think tonight we should/Celebrate the fact that I'm a star and that the likelihood/Of me blowin', in the next couple of months is definite/Anticipate me comin' like the porn stars in my messages"
"Pretty women like Julia Roberts come to the concerts/And scream daddy but I ain't about to adopt her/I gotta conquer and collect/Every mutherfuckin' check, tryna pay a couple tuitions/Write 'em off as an expense/Let the takeover commence/If I say it, I believe it, you just dream of success, I stay awake to achieve it"
"Acceptin' what is and lettin' go of what was/Havin' faith in what could be if I just one up/Myself every time I let the chips fall, where they may/I got pit stops in L.A., makin' shit pop every day, yeah/People stumble on stones that I used to step on/The chips I mentioned earlier, I pick 'em up and bet on myyself"
"Yeah, why you believing the propaganda?/Why everybody sound like they want to be from Atlanta?/Are you the voice or the echo?/Are you the nail or the hammer?/I be talking while chewing my beats, I don't mind my manners/Choruses that fit the opera, that's why I need phantoms/I got my doubt at gun point, that's why I need ransoms"
"Even when I stacked shoes, I was never clocked in/Yeah, I always walked out, but I never walked in/That's a tribute to my head space/And lately my Devils have been Spanish chicks in red lace/Doing brujeria on me for 10 days/More like 10 months, but I got out of it/If I fall in love again, it's probably with a Saudi chick"
"Your boy buzzin' in I swear this life is like a game show/One man army, when I sing, I get Tank hoes/Yeah, you know that R&B freak love/Weed so loud, I need you all to speak up/I hope every album that I drop has Carter III buzz/Wake up, I'm tryna live a life you couldn't dream of"
"Ya'll barely fuckin' the game, you on the scene for 5 minutes/Then you bust and it's over, I'm a movie, you're just a snippet/This that '89 Pistons, fuck the game up, get rings shit/Name your favorite rapper, bet I got him on my hit list/Name your dream girl, bet I end up on her wish list/Tell me how you want it, beast raps, or I could sing shit"