Today in Hip-Hop: 50 Cent Drops 'The Massacre' Album
On this day, March 3, in hip-hop history…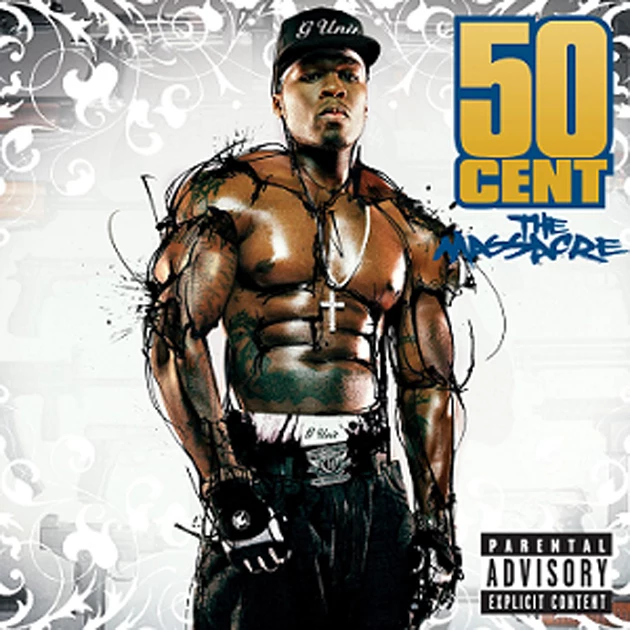 2005: Queens rapper 50 Cent dropped his sophomore album The Massacre on March 3, 2005.
Coming off the home run success of his debut album Get Rich or Die Tryin' and positioning himself as the leader of Queens rap by way of his G-Unit crew, all eyes were on 50 Cent to deliver a fire follow up album. And deliver he did.
The project moved 1.14 million copies in its first five days alone, a feat that's only bested by Eminem's The Marshall Mathers LP for the highest first-week sales of any hip-hop album ever. The album spwaned four Top 10 singles; "Just A Lil Bit," "Disco Inferno," "Outta Control" and "Candy Shop." "Candy Shop" featuring Olivia went on to be the No. 1 song on the Billboard Hot 100, 50 Cent's third No. 1 of his career. The album was praised by fans and critics alike for having a nice mix of radio-ready bangers and lyrical deep cuts. The Massacre solidified Fif's place at the top of rap in the early 2000's.
XXL checked in with 50 during the album's 10-year anniversary in 2015 where the rap mogul looked back on the making of the project.
"I was approaching The Massacre initially without writing anything sexual on the record," said Fif. "I was giving them "Hate It Or Love It" and these other things that didn't have any sexual energy to them. Before I Self-Destruct was aimed at the street; I was making a street record. I wanted people to embrace it, but I'm making what I want to make, creatively. So that record is harder. The Curtis album is more like my actual personality. I did things creatively, I collaborated with people, worked with them. Me and Justin, No. 1 records, "I Get Money" and different things."
20 Hip-Hop Albums Turning 10 in 2017
Subscribe to XXL on