Here's a Timeline of Kanye West and Kim Kardashian's Relationship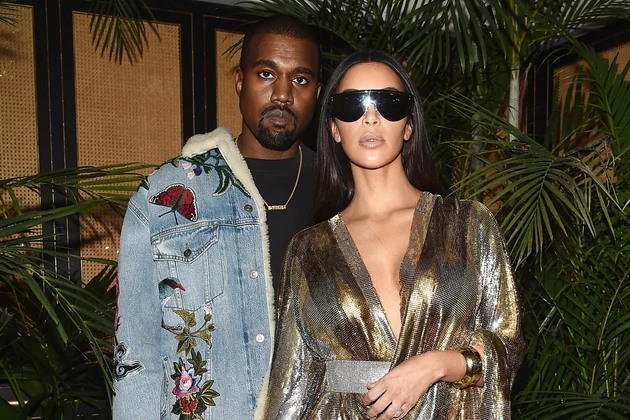 Power couples are nothing new in hip-hop, and have been a staple in the culture dating back to the 1980s. With the likes of KRS-One and Ms. Melodie, Russell Simmons and Kimora Lee, The Notorious B.I.G. and Faith Evans and Jay Z and Beyonce being just a few of the high-profile couples that have served as the embodiment of love and hip-hop, a figure in rap becoming romantically involved with another superstar or celebrity has become par for the course. But Kanye West and Kim Kardashian may very well be the most talked-about couple in pop culture in quite some time, let alone hip-hop.
Both stars are no stranger to dating in the spotlight, with the tabloid clippings and headlines from Kanye West's extended fling with Amber Rose having helped transform the former arm candy into a brand of her own, while Kim Kardashian's well-documented list of mates run the gamut from music producer to athlete. But the amount of press and attention the two had previously been subjected to before they were a couple would prove to be a cakewalk following Kanye and Kim's announcement that they had decided to become an official couple in 2012.
Since then, the two global superstars have gotten married, had two children, warred with fellow artists and celebrities and built a legacy as entertainment's ultimate "it" couple. They've done it all together with an us-against-the-world attitude that lets you know the love is real. But like any couple, they experience their fair share of setbacks if the rumors are to be believed. A meltdown, talk of divorce and couples therapy have been surrounding the couple's name for the past few months.
As a new year begins, we take a look back at Kanye West and Kim Kardashian's relationship, from its beginning to now, including their courtship, the highlights of their union, the low-lights and everything in between.