Kanye West Is Performing at the Billboard Music Awards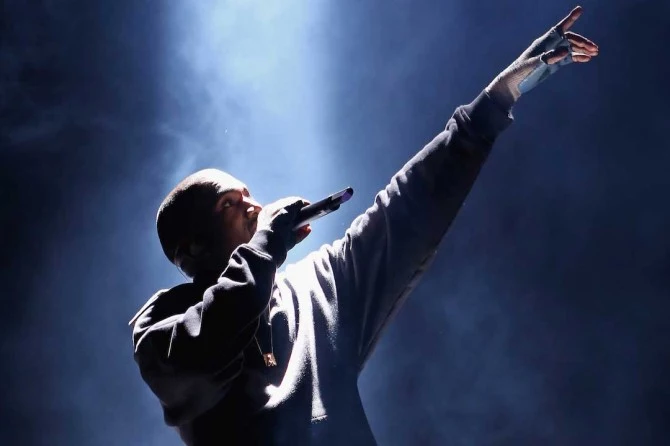 After playing the Grammys, a Chicago Bulls game and everything in between, Kanye West is adding the Billboard Awards to his 2015 docket. The awards show, hosted by Ludacris and Chrissy Teigen, will be  broadcast live from the MGM Grand Garden Arena in Las Vegas at 8:00 p.m. EST this Sunday, May 17. There is no word yet as to what song West will perform or whether his time on stage will include any special guests. Recent West acquaintance Taylor Swift leads the field with 14 nominations on the night, one more than Sam Smith.
West is prepping the release of his seventh solo album. Originally titled So Help Me God, Kanye recently took to his Twitter account to announce a change to, simply, Swish. On New Year's Eve, he dropped "Only One," a collaboration with Paul McCartney dedicated to his daughter and mother. West subsequently released "All Day," a grime-infused track that features Theophilus London and St. Paul's Allan Kingdom. No release date has been announced, but the album is expected in the coming weeks or months. This year has also seen the release of the Chicago rapper's Adidas clothing line and a pair of movies co-produced with his old label boss Dame Dash.
Related: Chance The Rapper Brings Out Kanye West and Vic Mensa During "Open Mike" Event
Kanye West Receives Honorary Doctorate From The Art Institute of Chicago
Kanye West Performs "All Day" at Chicago Bulls Versus Cleveland Cavaliers Game
Paul McCartney Says Kanye West's "Only One" Was Inspired by The Beatles' "Let It Be"