Remy Ma Spotted In Studio With DJ Khaled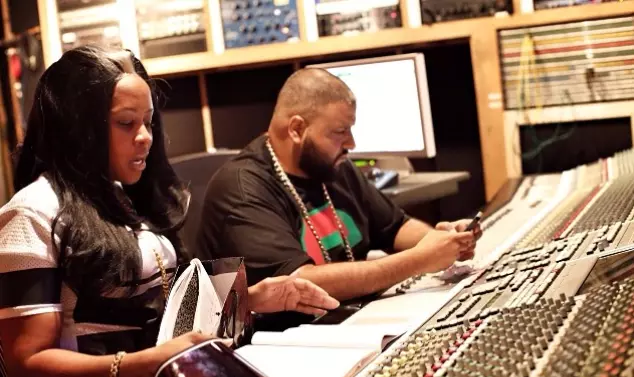 After a slight delay, Remy Ma was finally released from prison yesterday (Aug. 1) after serving six years for assault. Apparently, there are no days off for the former Terror Squad rapper. She has wasted no time getting back in the studio. Yesterday, DJ Khaled posted pictures of Papoose's boo in the lab mulling over a book of rhymes. "@therealremyma fresh out ! I'm telling rem GOD IS THE GREATEST! The world excited you home ! Rem back ! Bless up! @wethebestmusic," he captioned one photo. "This what happen earlier today @therealremyma fresh out ! Im up to something!!!! @wethebestmusic #wtb jus know ! Know dat! Trust dat!! #wethebest!," he wrote on the second.
Is Khaled looking to sign Remy to his We The Best imprint?
[via HNHH]