Eminem's 'Shady XV' Will Be A Double Album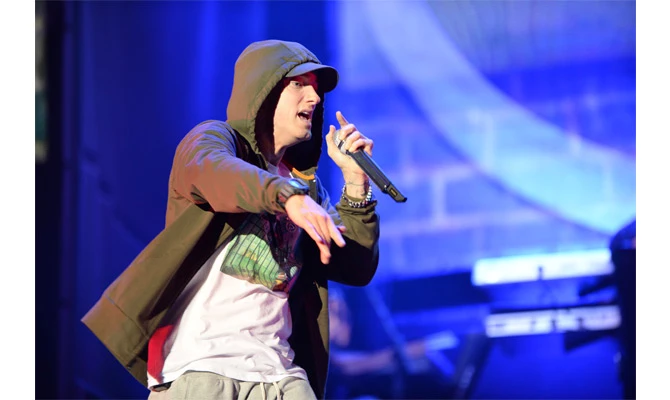 Eminem made sure to leave his mark on the night of the VMAs even though he wasn't officially a part of the popular awards show. Around 9:15 EST last night, Marhsall Mathers confirmed rumors of a new album by tweeting out "Yes it's official…#SHADYXV Black Friday" then proceeded to drop his new single, "Guts Over Fear," featuring Sia.
Details are starting to emerge and Billboard has announced that the album will be a two-disc compilation. According to the report, one of the disc's will feature Em's greatest hits and the other will have new material from Eminem, Slaughterhouse, Bad Meets Evil, D-12 and Yelawolf. The album will also feature collaborations with other artists. So, by the look of it, "Shady XV," will be more of a Shady Records compilation rather than a solo album from Em.
Previously: 20 Of Hip-Hop's Most Essential Double Albums
The 2014 VMAs Complete Hip-Hop Winners List
Eminem and Rihanna Take On Ice Bucket Challenge On Monster Tour