Is Nicki Minaj Single?
Yesterday, Nicki Minaj caused a mixture of excitement and confusion when she uploaded a picture of her leg in a fabulous pair of pink and clear wedge heels with a caption reading, "Single N Ready To Mingle".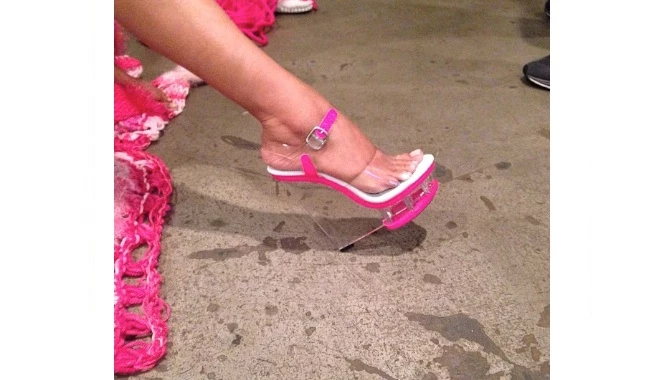 Some fans opted for a more musical route, hoping the caption "Single N Ready To Mingle" was the name of a new song or clue that a new video was in the works.
What do you guys think?