Lil Boosie Is Not Interested In The Illuminati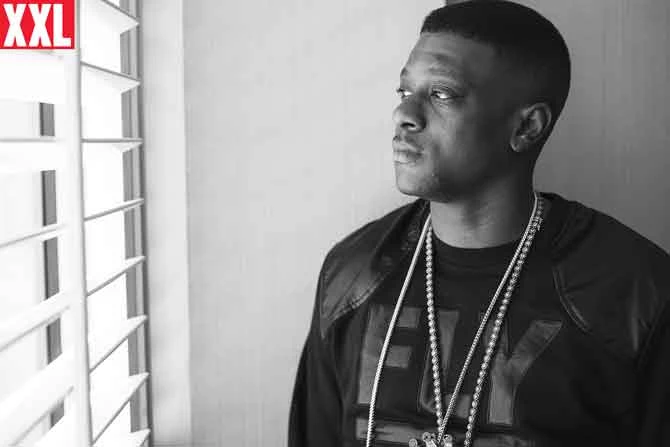 This past March, all anyone could talk about was Lil Boosie. Just days after completing a five-year bid at the Louisiana State Penitentiary at Angola, Boosie Boo made his first public appearance with a live press conference in New Orleans hosted by Atlantic Records. XXL was on the grounds to get an exclusive post-prison interview, where he opened up about the moment he got out and how that felt.
In this interview (conducted Apr. 23)—about a month and a half later—Boosie's cool and humble personality immediately sticks out. Wearing a Jewel House t-shirt (his clothing line) and an assortment of gold chains, the "Show The World" rapper was in good spirits during an after-hours visit to the XXL offices. Clearly, Boosie is an album mode, with a string of recent tracks that are keeping his momentum fresh out of the pen that much stronger. He hasn't announced which tracks will find their way onto the first of his two planned albums, Touchdown 2 Cause Hell, due out July 15, but you can bet he's got some heat stored in the stash.
We caught up with Lil Boosie for an update on everything that's been going on in the six weeks since he's tasted freedom again. Keeping his word, TD2CH will be a big comeback with confirmed appearances from T.I., Yo Gotti, and 2 Chainz. He also speaks about reuniting with Webbie, the current state of hip-hop and how he's never associated himself with the Illuminati. The Return of Mr. Wipe Me Down begins.—Eric Diep
Previously: Motion Family Is The Crew Behind All Your Favorite Rap Videos
Lil Boosie Talks To XXL For His First Interview… Before His Press Conference
Lil Boosie Performs First Post-Prison Concert In Nashville
Lil Boosie Travels The Globe In "Show Da World" Video Directed By Motion Family