Craziest Moments Of The Year (That Didn't Involve Kanye West)
January

When: January 6, 2013
In a series of bone chilling tweets on Jan. 5, YouTube comedian and rapper Freddy E committed suicide at the age of 22 by a self-inflicting gunshot wound. The reason for his death hasn't been unconfirmed, but rumors sparked saying it's due to ex-girlfriend and Tyga's Last King artist, Honey Cocaine. Honey would later go on Twitter to share her thoughts on the incident stating she had nothing to do with the suicide and gave her condolences to Freddy's family. When: Jan. 28, 2013
Rick Ross was allegedly involved in a drive-by shooting early Monday (Jan. 28) morning in Fort Lauderdale, Fla.. A Rolls Royce occupying Ross and an unidentified female was the target of multiple shots around 5 a.m. in the Southeast 15th Avenue and E. Las Olas Boulevard area. Later, 50 Cent comments that he thinks the shooting was staged
February When: Feb. 14, 2013
Timothy "Tim Dog" Blair died at the age of 46 after a longstanding battle with diabetes. He was best known for his 1991 anthem "Fuck Compton," a diss track directed towards Dr. Dre and N.W.A. during the East Coast/West Coast rap war. Back in 2011, Tim pled guilty for swindling single women for money in an online dating scam caught by Dateline NBC. However after his death in February, victim Ester Pilgrim alleged that the rapper faked his death to avoid his court ordered payments and an arrest warrant was issued after the judge was unable to find the death certificate.
March
When: March 14-15, 2013
Lil Wayne's health was a huge issue this year as he suffered from multiple seizures again, first in L.A. after a music video shoot and was taken to a Cedars-Sinai hospital in the area. He was later released and appeared to be fine. However, just a day after his release he is hospitalized again for another seizer which TMZ reported that Wayne was placed in a medically induced coma. Mack Maine, Birdman and Karen Civil all came forward to correct TMZ's reports and promising that Weezy is fine and recovering well and which Mack took a step further, accusing TMZ for sensationalism.
Lil Wayne's twitter account would tweet, "I'm good everybody. Thx for the prayers and love," however it's unsure whether or not Weezy F Baby sent it himself or done by someone else. Wayne would later speak with DJ Felli Fel on Power 106 in L.A. to open up about his health scare explaining that he is an epileptic.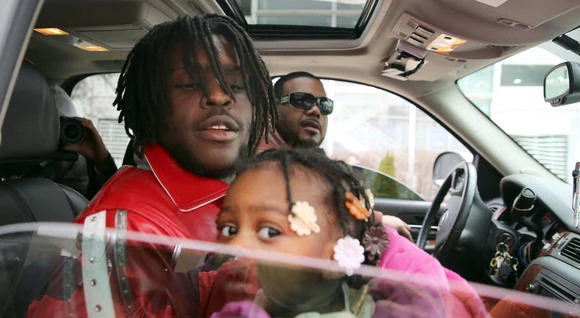 When: March 15, 2013
Chief Keef was released from the Illinois Youth Center after serving a two-month bid in a juvenile correctional center for violating the terms of his probation. His grandmother would discussed the possibility of getting baptized upon his release