The 9 Biggest Hip-Hop Business Moves Of 2013
Talib Kweli's Kweli Club
October 5
On October 5, Talib Kweli announced that he'd be dropping a second album in the same calendar year, titled Gravitas, but that he'd be taking a little bit of a different approach in how he'd be releasing it. That approach centered around the Kweli Club, a fresh look at what a fan club/artist interaction could be in 2013, with fans getting a direct line to their favorite artists.
"When you pre order my newest project, Gravitas, available Dec 15, you will be buying it directly from me, no middleman, and I will now have a direct relationship with you," he wrote on his website at the time. "Who needs this industry when we have each other. The technology exists for me to have this relationship with the fans, and vice versa. It is a grand experiment. Let's go for it!" Later in the month, in a further way of testing out distribution models and direct-to-fan interactions, Kweli would launch his own radio station on Radionomy.
Nipsey Hu$$le's $100 Mixtape
October 8
Nipsey Hu$$le raised more than a few eyebrows when he announced he'd be selling his latest mixtape, Crenshaw, for $100 at a pop-up shop and through his #Proud2Pay site campaign, but what was initially regarded as a brazen strategy quickly became a brilliant marketing ploy. Nips sold 100,000 copies on his first day alone, netting him $100,000 overnight and even grabbing thumbs ups from Rozay and Jigga, with the latter sending Roc Nation to purchase 100 copies alone. "At worst, we just get a lot of publicity, and at best it's going to spark something off," he told XXL a week later about the decision to sell the tape. "And I think what happened was the latter."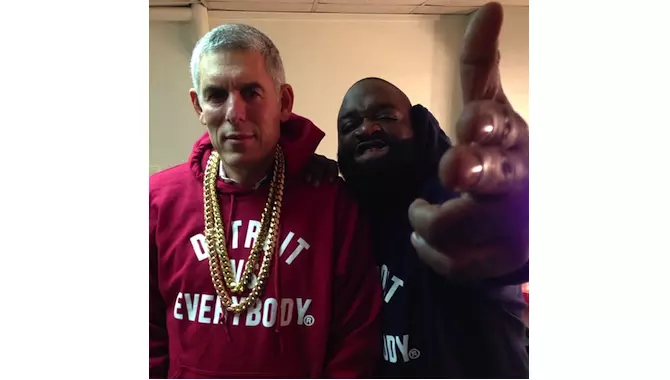 Lyor Cohen's New Company
November 1
Lyor Cohen has been a giant in the music industry for nearly three decades, becoming an early executive in Rick Rubin and Russell Simmons' Def Jam label in the 1980s and helping to bring that imprint to its current high-profile prominence. After leaving his post as CEO of Recorded Music at Warner Music Group last year, speculation ran rampant that Cohen would be creating a new kind of company and taking some of his biggest name artists with him. Little is exactly known about Cohen's new venture, named 300—part label, part marketing company, part distributor, with major backing from Google and Atlantic—but it seems like a step toward redefining what a music company can and should be.
"It was a battle that changed the way wars are fought," Cohen told Billboard magazine about the name, lifted from the 300 Spartan Warriors who fought the famous battle against the Persians memorialized in the movie 300. "These guys found that if you were well synchronized, strategic, loyal with great planning and preparedness you could do much more with less and be highly effective."