The 9 Biggest Hip-Hop Business Moves Of 2013 Jay Z Launches Roc Nation Sports
April 2
He brought the Nets to Brooklyn, but that wasn't enough; in April, Jay Z sold his minority stake in the basketball team in order to launch Roc Nation Sports, a new arm of his management company in partnership with CAA. And who did he sign up immediately? Then-New York Yankees star Robinson Cano, who promptly got himself a $200 million contract with the Seattle Mariners in the off-season. Mega-stars like Kevin Durant and up and comers like Geno Smith also signed on, and Hova officially got himself into the sports business. Nas Inks With Mass Appeal
April 10
Nas has been a late bloomer in the business world, largely staying out of affairs as guys like Jay Z and Dr. Dre became entrepreneurs in addition to their music hustles. But Esco splashed some cash this year, becoming Associate Publisher of Mass Appeal after investing a reported six figures in the publishing company.  "I didn't care to interrupt me being a creative musical artist," he said at the time. "I said I'll be more of a businessman down the road. I'm down the road now."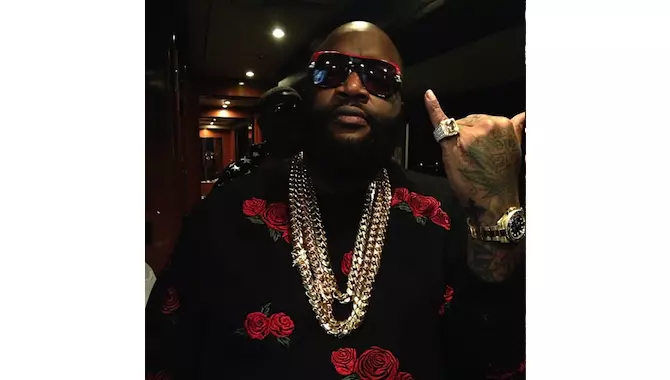 Lil Wayne, Rick Ross and Tyler The Creator Get In Hot Water
Spring 2013
The Spring wasn't too kind when it came to rappers and their sponsorship deals. First up was Rick Ross, who came under fire for a lyric in his "U.O.E.N.O." remix which was purported to glorify rape, which got him dropped (then re-signed) from his sponsorship deal with Reebok. Then came Lil Wayne, whose reference to Civil Rights hero Emmitt Till on Future's "Karate Chop" remix forced him to apologize and cost him his Mountain Dew sponsorship. And finally it was Tyler, The Creator, who in a commercial co-production deal with Mountain Dew was accused of creating "arguably the most racist commercial in history." Not the best tagline for a company.