Trinidad Jame$ Clarifies His New York Hip-Hop Comments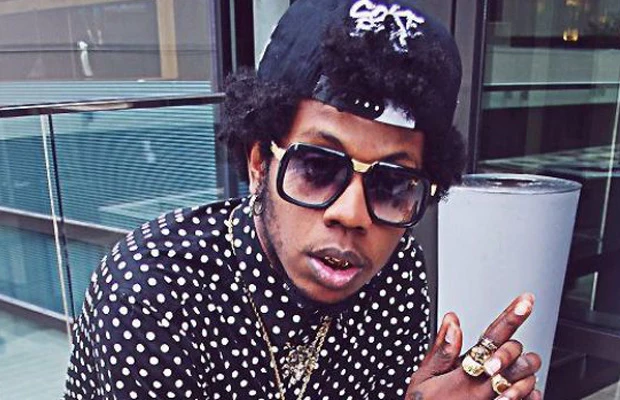 Last night Trinidad Jame$ played a show in Brooklyn as part of the Converse Rubber Tracks series where he made some controversial statements about the state of New York hip-hop. In addition to mentioning Kendrick's "Control" verse, the "All Gold Everything" rapper called out New York rap and asked "What the fuck happened?"
Unsurprisingly, many New York rappers responded, with Maino, Smoke DZA and Action Bronson all weighing in with varying degrees of indignation. Earlier today, Jame$ took to Twitter to clarify some of the points he was making at the show, emphasizing that he was saying New York doesn't support New York artists.
He also clarified his statements from last night on Instagram, particularly acknowledging Maino's comments about him. "Maino wanna shoot me for saying the truth then shoot on," he wrote. "I ain't backtracking shit. NY consumers are a disgrace to their own culture. I don't ever have to make it on the radio ever. Fuck the radio. I'll die a real nigga. I speak the truth… and the TRUTH WILL SET YOU FREE."
You can check out Jame$'s Tweets below.
I didn't disrespect. Bt if you wanna think I did. Do what you feel is best. Either way I lose no sleep for being real. NY doesn't support Ny

— DAD (@Trinidadjamesgg) November 13, 2013
Black Dave….Troy Ave….Dave east….SmokeDza…Joey badass… Artist who keep it NY and get no support. AM I LYING? Future Run NY radio.

— DAD (@Trinidadjamesgg) November 13, 2013
Action Bronson Flatbush zombies..must I keep naming NY artist tht get no support.Elliot more famous than all these niggas. That's fucked up.

— DAD (@Trinidadjamesgg) November 13, 2013
Lastly I'ma always b da nigga with the teeth who can't rap. Idc..my momma paid. But you can't never say I didn't keep it real. #CrazyDeacon

— DAD (@Trinidadjamesgg) November 13, 2013
I didn't mention fab uncle murder the lox etc…cause they have nothing left to prove they flew the torch. They are all legends in my book.

— DAD (@Trinidadjamesgg) November 13, 2013
Last shoutout of the day and then it's back to sneakers… Kay SLAY AND FUNK flex. Keep it NY all day. That's 100.

— DAD (@Trinidadjamesgg) November 13, 2013
Man Ill knock a nigga out for jadaKiss are you kidding me. "Mixtape rapper"..a nigga from NY said that…smh. #whathappened

— DAD (@Trinidadjamesgg) November 13, 2013