Fat Trel Brings Youth And Danger To Maybach Music Group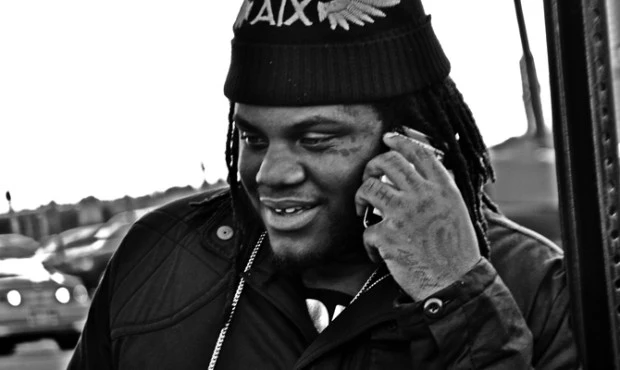 Yesterday, Rick Ross' Maybach Music Group announced two new signings, Washington D.C. rapper Fat Trel and Atlanta newcomer Tracy T. While the reveal of Tracy T was a surprise to many, the Fat Trel signing had been hinted at for months, with clues appearing on social media, though Trel denied the signing in a July interview with XXL. Now the signing is official and the 23 year-old rapper is ready to talk, discussing his relationship with Ross, the role Wale played in the deal and what exactly he brings to the ever-expanding MMG roster.
"I bring the youngness to the squad," he says over the phone to XXL. "I believe I'm the most dangerous one because I just feel I am going to bring that aura. I'm not saying MMG isn't dangerous, but with my fire it's gonna be a whole new ball game."
Trel's signing is a result of months of slowly building a relationship with Rick Ross and his camp, which includes fellow D.C. rapper Wale. According to Trel, Wale was instrumental in the deal and has served as a mentor when it comes to the business side of the rap game. As part of his deal with MMG and Atlantic Records Trel is the first signing to Wale's new imprint, which Trel says is not named Wale Music, despite reports yesterday stating that it was.
The signing is especially significant for Tel because he's always been such a fan of Ross. "I'm real excited," says Trel. "It's a great opportunity. It might be cliche, but I came in the game six years ago and Rick Ross has always been an inspiration. It's amazing to be signed by the person who gave me the motivation to rap."
Trel first met Ross at a BET weekend in Atlanta and he was immediately impressed by the way he carries himself. "He's really genuine," says Trel. "He don't speak too much and he don't act his role. He don't act like that 100 million dollar man, which he is, but he don't act like that. That throws me off 'casue I'm like, 'If I had a 100 million dollars, people are gonna know.'"
Though Trel just released his SDMG tape in August, he's hard at work on new music. He's unsure if an album is on the way soon, but he's keeping his head down and perfecting his craft. "I'm taking it one day at a time," he says. "I'm trying to get my sound right before I step out on the court, you feel me?"