Chance The Rapper Adds More Shows To Tour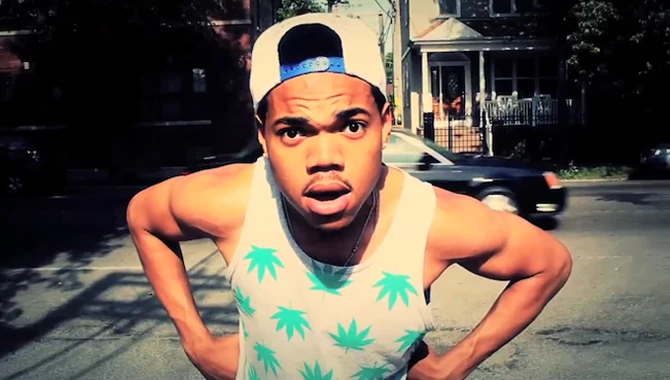 Fresh off letting the world know that he will not be going on tour with Eminem early next year, Chance the Rapper has added a bunch of new show dates to his Social Experiment Tour.
The Chicago MC will now be making more stops on the West Coast, with new dates added in San Franciscom, Santa Ana Seattle. He will also now be stopping in Vancouver B.C., Montana, Idaho, North Dakota, Minneapolis and Milwaukee. The tour is now expected to go through December 18.
To make room for the new dates, some of the tour's original dates have been removed, including Miami, Indianapolis and San Diego. Check below for the full range of dates:
Nov. 7: Buffalo, NY – The Waiting Room
Nov. 8: Oxford, OH – Brick Street Bar
Nov. 10: Lawrence, KS – Liberty Hall
Nov. 12: Boulder, CO – Fox Theatre & Cafe
Nov. 14: Tucson, AZ – Rialto Theatre
Nov. 17: Los Angeles, CA – El Ray
Nov. 18: Santa Ana, CA – The Observatory
Nov. 19: Tempe, AZ – Club Red
Nov. 20: Albuquerque, NM – Sunshine Theater
Nov. 22: Dallas, TX – Trees
Nov. 23: Houston, TX – Warehouse Live
Nov. 25: Atlanta, GA – The Loft at Center Stage
Nov. 26: Nashville, TN – Cannery Ballroom
Nov. 27: Chicago, IL – Riviera Theatre
Nov. 29: Chicago, IL – Riviera Theatre
Nov. 30: Milwaukee, WI – The Rave
Dec. 3: Oberlin, OH – Dionysus Disco
Dec. 9: Minneapolis, MN – First Avenue
Dec. 10: Fargo, ND – The Venue
Dec. 12: Missoula, MT – The Wilma Theatre
Dec. 14: Garden City, ID – Revolution Center
Dec. 15: Seattle, WA – Showbox At The Market
Dec. 16: Vancouver, BC – Commodore Ballroom
Dec. 18: San Francisco, CA – Regency Ballroom
Previously: Chance The Rapper Backs Out Of Tour With Eminem