The 50 Best Eminem Verses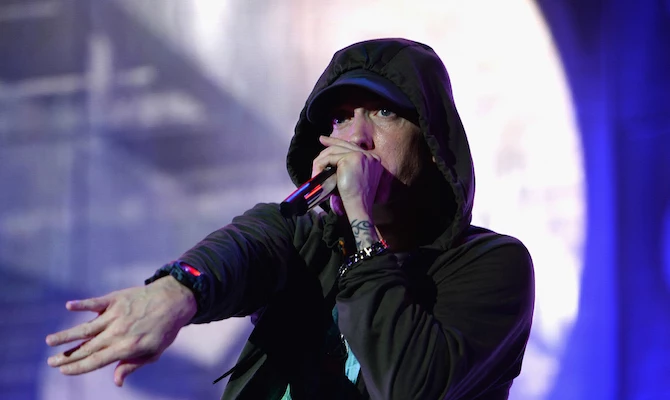 "Let's take it back to straight hip-hop and start it from scratch," rapped Eminem on "Berzerk," the speaker-annihilating, Rick Rubin-produced single off his latest record Marshall Mathers LP 2. It's an interesting request from a rapper who has always been a little old school at heart. Wasn't Eminem delivering straight hip-hop all along?
With the release of MMLP2 this week, XXL is in a nostalgic mood, looking back at Eminem's 50 best verses. From his hungry Infinite days to his reign as pop's blonde-haired badboy to his triumphant return as a hip-hop elder-statesman, Eminem has tried on many identities and personas (and voices) throughout his career, but they all share one thing: a commitment to lyrical perfection. –Eric Diep, Dan Jackson, Reed Jackson, Miranda Johnson, Dan Rys, B.J. Steiner And Emmanuel C. M.