Five Romantic Engagement Stories From Hip-Hop Power Couples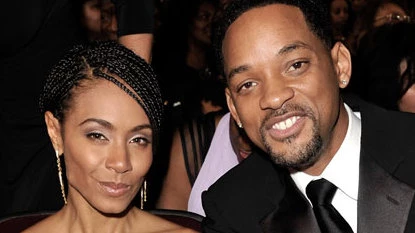 Will Smith & Jada Pinkett-Smith 
After 16 years, Will Smith and his lovely wife, Jada Pinkett-Smith, have enjoyed one of  the most successful celebrity marriages ever. They have produced two talented children and have been widely considered one of the most powerful celeb couples in Hollywood. Not bad for a teenage rapper from Philly.
Perhaps due to their penchant for keeping it classy, Will asked Jada to marry him in one of the simplest ways possible in 1997. He rolled over in bed and popped the question one night
In 2005, Smith recollected on his proposal to People Magazine: "We were just lying there, going to sleep. I looked over at her and I said, 'Hey, we might be real good married. Wassup? You wanna marry me?' Unplanned. No ring. Not the classic proposal. She said yes. It's really weird when you live the kind of lifestyle that we live: Simplicity becomes the jewel."
Jiggy.