Chris Brown Scheduled For Court Appearance Today
Chris Brown is set to appear in front of a judge at the Washington D.C. superior court in connection to his assault case that happened over the weekend.
According to a spokesperson for the D.C. U.S. Marshal's Service, Brown remained behind bars earlier this morning on the felony assault charge, marking the longest time he has spent incarcerated in his various run-ins with the law. He is expected to appear in court later this afternoon, but the official time has been delayed because the courtroom was overcrowded.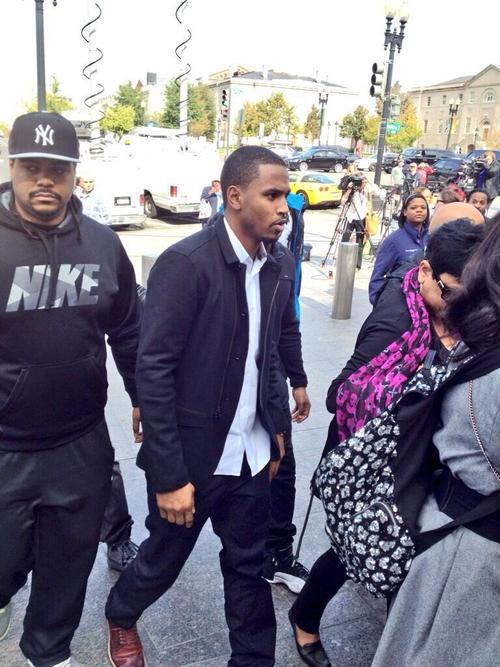 Trey Songz, Brown's mother, and members of his entourage all came out for support. Reportedly, the courtroom was overflowing and U.S. marshals ordered many spectators to be removed.
Brown and his bodyguard Chris Hollosy have been held in a D.C. jail since Sunday. These current charges could affect his probation, possibly charging him with a prolonged prison sentence.