Redman Is Dropping An EP Before 'Muddy Waters 2′ Comes Out Next Year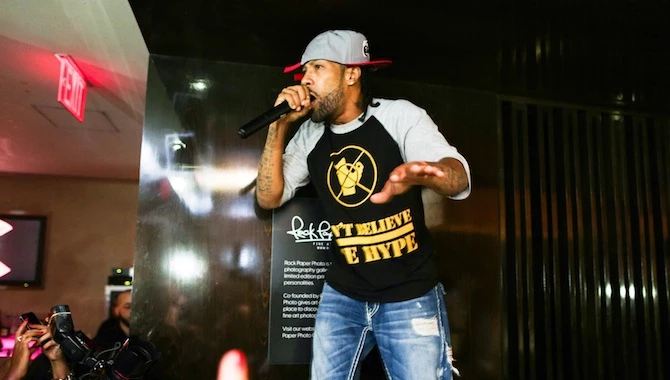 Redman performed at the W Hotel in New York City for the W's Gangs of New York Finale last night (August 28), a white-hot, quick-fire set that was squeezed into a 20 minute block of gems that spanned his career from 1992's Whut? Thee Album through his recent Blackout albums alongside Method Man. After his set, he spoke with XXL about his upcoming projects and how he sees hip-hop having changed in the twenty-plus years he's been in the game.
"I've been working, trying to get this Muddy Waters 2 album out," he said. "I'm releasing an EP first, and then dropping the album maybe next year. But the EP is coming first, Muddy Waters 2: The Preload EP. It's not a continuation—I'm not trying to top the first one—but it's even muddier…Just trying to keep the tradition of the '90s feel, '90s sound and good music."
Red's also been out on the road with Method Man of late, touring around the country and gearing up for another Blackout after his solo album—and maybe a long-rumored second film with Meth, though it probably won't include the fuzzy, stoned characters from 2001's classic How High.
"After the solos we're gonna do Blackout 3, we got like three songs done on it, just sitting and planning," he said, before expanding on How High 2 rumors, which he acknowledged on stage during his set. "It might not be How High 2, but it's gonna be a movie that will be weed-related. It's about Universal not giving us the rights to use the characters, and the continuation of the subject of the movie, we can't bring it to another company. So we'll have to change the name."
Red recently dropped a new video for his song "My Second Lighter," which sees the Funk Doctor commiserating with his fellow smokers whenever they find themselves without a light—his nightmare scenario, he said, is discovering that after rolling a blunt while driving down the highway—and discussed why today's rappers just don't get it in the same way they did when he was coming up in the late 1980s.
"Back in the day, when you made a record, you know that you went through a lot of shit to get there," he said. "You duffed motherfuckers out in battles, you were circulating through the system before you became an artist. Now you can just fuck around, make a song—you can be from Idaho or something, you have a hot record and you the man. I think it's just the level of respect for hip-hop and the business kind of overseeing the fabric of real hip-hop and what hip-hop is. A new hot record? Oh, he's the man now."