Rakim Taps DJ Premier And Pharrell For New Album, Says He Doesn't Speak With Eric B.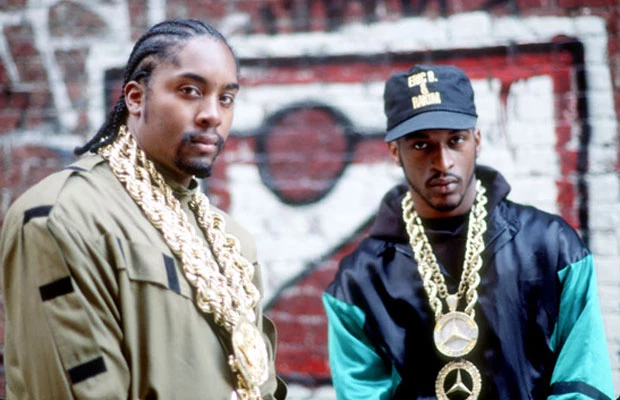 On His Unreleased Project With Dr. Dre
"I think what me and Dre was trying to do…I think it's evident that we were trying to take his production, which is some of the best production in hip-hop, and try to use my rhymes, which we feel is one of the best styles in hip-hop. and combine them. But I think we never really got on the same page that we needed to be on because we realized how different we are. What he wanted me to do was kinda foreign to what I've been doing. It was a little baffling at times wondering why he wanted me to take certain routes on certain records. I think if we would have got it done, what the world would have is just a perfect partnership of beats and rhymes where you hear rhymes implementing off rhythms and seem like beats were made just for me to do what I do. We were trying to get that marriage where we could make it work, but I think the subject matter, we couldn't get on the same page.
"You know, Dre was a gangster rapper. He wanted me to do gangster-type music, which was Dre's formula, and it worked for him for many years. I guess he felt like, 'If it ain't broke, don't fix it.' I think where I came from I was like, 'I've been there, done that.' I already was thinking something else as far as making a dope album the way that people like you expect it.
"[I] just [wanted] a dope album where we highlighted artistry and not so much stereotypes of hip-hop. You know what I mean? I don't feel like I gotta talk about the bad things that happen to me for the album to be a success. How many times I went to jail? That's not my formula, that's Dre formula, that's what he do. In a perfect world, man."
On His Relationship With Eric B.
"[He's] not my enemy but we don't really speak. I don't wish him no bad luck, but I don't call him. Nah, nah, [no new music]. I guess Eric B., with what we went through…I'm a loyal dude, and you know doing certain things, especially when you are breaking bad with people, you gotta keep it 100 with that person. And it was a couple things in business that I felt that he didn't handle right that left a real bitter taste in my mouth. Instead of lashing back or doing something stupid, you learn to mature or back away from it, but you promise yourself that you never let no B.S. happen again. Or you never let no person like that close to you, again. It's one of them things. I wish him the best."