Rakim, DJ Premier, Big Daddy Kane, More Talk Hip-Hop's 40th Anniversary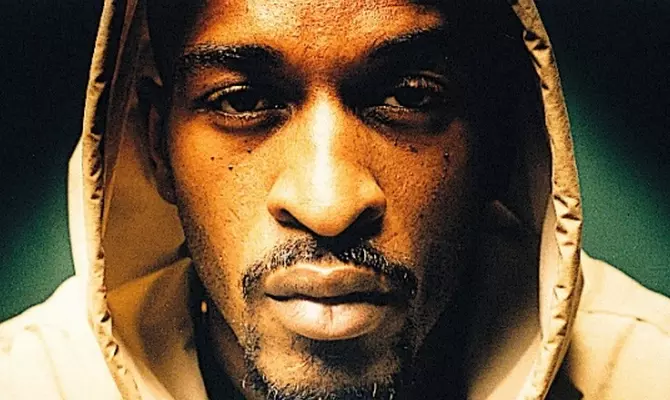 Rakim
"I was always into music coming up; I played in school bands and my whole family was musically oriented. When hip-hop came out, it sounded like it was for the young and the hip music listeners, man. It sounded like it fit for me. I grasped on to it and never let go.
"Being young, it grew on me. The first rap record I heard was King Tim III. Luckily, my older brother he was into it. [I was] hearing King Tim III records, and shortly after that I think it was 'Rapper's Delight' and it started growing from there. Before that was the movement that Kool Herc and Bambaataa and them had started and a lot of tapes were flowing through the city. So we would rush out and try to find the tape that was Kool Herc and the Herculoids and a lot of them was playing breakbeats. Rapping wasn't heavy then—it was just talking over the music with an echo on the microphone. Then it started becoming music and expressing ourselves and the DJ expressing himself. You know—picking two records and keeping that beat going. It kind of had a snowball effect and it grew into what it is today. I appreciate all the things it's been gathering but at the end of the day, we still have to remember what the snowball looked like when it was at the top of the hill. Keep that element into it and that will keep us true to the genre which is hip-hop.
"The business of it changed a great deal. More business savvy than ever. When hip-hop first came out it was an underground thing where we were somewhat expressing ourselves…I guess for the craft. Nowadays, it's more business with it where the business side affects how you create. It's a lot more commercial now. You gotta keep in mind that if you want your record on the radio you have to sell units, so it changes your perspective of what kind of music that you have to make. Without the record sales and without the radio-friendly music, hip-hop wouldn't be as lucrative as it is. So I think now that we have that ground where we can pull back a little bit and make the music that hip-hop was intended for.
"It's going to keep going by us keeping our identity. It's that identity that grabbed the world and let us know that what we were going to listen to for the rest of our life. I think that we have to keep that element and stay true to that because that's what got us here. I think we will be doing hip-hop a big favor. Pop is going to be there. R&B is going to be there. Jazz is going to be there. But we have to make sure hip-hop [has] that element, because 10-15 years from now, pop could wipe out hip-hop. It could be hip-pop instead of hip-hop. We gotta be real careful of what we're doing and how we are presenting it.
"We still have artists that have pride in what they doing. There are young artists out there and they having fun with what they want to do with it right now and that's okay. There's a choice. You can listen to what you want to listen to.
"[The 40th anniversary is] like telling you, 'I told you so.' It is huge. Just look at how lucrative hip-hop is. Cut the TV on, you might be looking at a commercial and then, boom. Hip-hop is so involved in everything now. We're here to stay. They didn't think it would get this far; forty years later, it's beautiful thing." —As Told To B.J. Steiner (@doczeus)