Big Sean Honored By Def Jam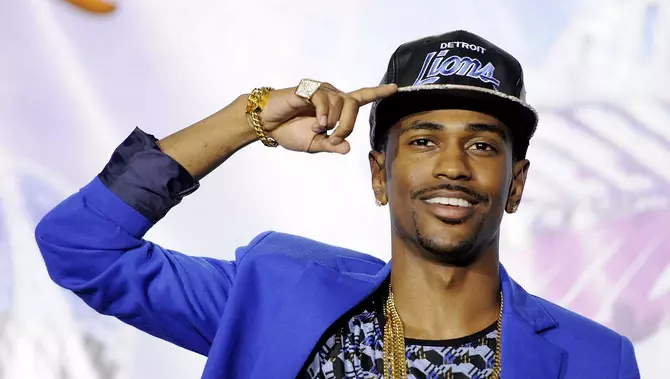 Yesterday was a big day for Sean, not only was his "Control" song the most discussed topic of the day but the G.O.O.D Music rapper was also presented with an award for selling over 10 million singles. Crafting singles like "Dance Remix(A$$)", "Clique", and "Mercy" have all led to this moment. Now with Hall Of Fame approaching, this seems like it will indeed be the first of many.
Def Jam along with Kanye's label have housed the Detroit emcee's talents for the past two years. The top sales of songs like platinum-selling "Dance Remix (A$$)" with Nicki Minaj, "Clique" featuring Jay Z and Kanye West, and "Mercy" with 2 Chainz, Pusha T, and Yeezy; have all attributed to this honor. Singles from Finally Famous including "My Last" and "Marvin & Chardonnay" which both achieved gold certification can also be factored in the mix.
"I appreciate everybody for coming out tonight. It was an awesome night for me, celebrating Hall Of Fame coming out in two weeks. I hadn't realized I sold 10 million singles,"said Big Sean upon accepting his award. Sean continued, "[This feat is] incredible, man. That's an accomplishment. I'm a Detroit kid, man. In a city where people don't make it out of; where it's really slim pickings—especially if you're doing music and things like that. Hopefully, I can be somebody that lets people know that it's real; let's people know that they can manifest what they want. I'm doing everything I can to give back to the city; everything I can to be productive. So I appreciate the recognition."
[via HipHopDX]