Top Hip-Hop Headlines Of The Week, 7/8 – 7/12
1. J. Cole Shoots Video For New Single "Crooked Smile"
If J. Cole was wearing a frown it was definitely turned upside down after his sophomore album, Born Sinner, topped the Billboard 200 charts for the first time in its third week on shelves. Still, there's no time to chill. Over the weekend, the NC MC was spotted in New York shooting the Aristotle directed visuals for his next single, "Crooked Smile" featuring TLC. 2. Jay-Z On 'The Breakfast Club'
Jay-Z doesn't do too many interviews. So when he does, it is definitely a gather around the camp fire computer moment. Hov made his debut on Power 105.1's The Breakfast Club this week and opened up to them like they were Barbara Walters. Jigga touched on too many topics to mention. Trust us, click the link. 3. J-Roc Talks Working With Justin Timberlake And Jay-Z, Says "Versus" Will Come Out As A Full Track
Over a week after its release and Jay-Z's Magna Carta Holy Grail is still steeped with mystique. More and more details about the recording process are starting to turn up. This week, we spoke exclusively to MCHG contributing producer J-Roc and he talks about his relationship with Timbaland and says the noticeably short track, "Versus," may get extended at a later date. 4. Kanye West Says "Black Skinhead" Video Was Leaked
Damned technology. After working on his "Black Skinhead" video for nearly half a year, someone leaked an unfinished version on the 'Net. Yeezy made a rare Twitter appearance for a little emo venting and to let fans know the real.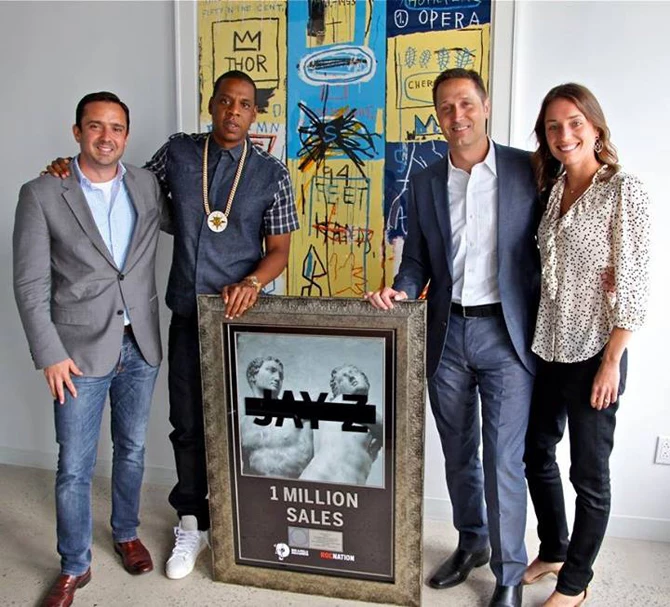 5. Jay-Z Awarded Platinum Plaque For 'MCHG'
Hey, why wait? On the day his twelfth studio album Magna Carta Holy Grail officially hit stores, Hov collected the platinum plaque for the album which was presented to him personally by execs from the RIAA.