Lil Wayne On Top – XXL Issue 149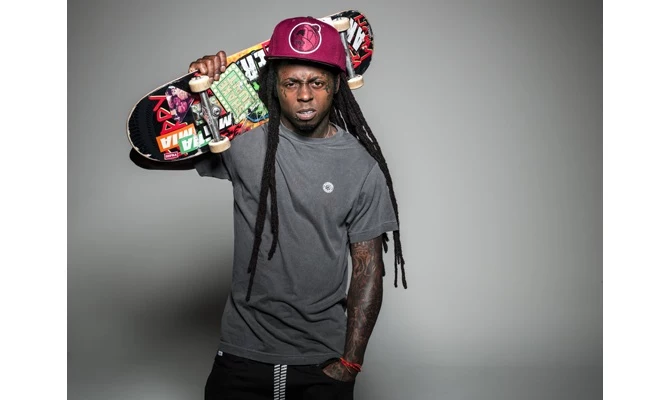 Are you going to the studio or the skatepark more lately?
Unfortunately it's the skatepark more. [Laughs] But I'm trying to get it back to the studio.
Have you felt that urge to get back in the studio? Is there a Carter V in the future that you're thinking about, or are you focused on something else right now?
I think about it, but I have to be focused on something else right now.
Were you happy with how I Am Not A Human Being II came out and the public response to it?
Overall I felt good about the project because I approached it in a manner of—and this may sound silly—trying to be underground.
The Carter series and the I Am Not A Human Being series are drastically different. Human Being comes off as an underground album or mixtape series that might not have even been put in stores years ago. Releases from Tha Carter series seem more like moments.
Yeah, that's the way I approach them.
Who have you been listening to? If you are still listening to music with all that skateboarding…
I do. I listen to a lot of Odd Future. I've been listening to a lot of old stuff, though. Recently I've been listening to a lot of Bone Thugs. East 1999, that album. Stuff like that. The first album. I listen to a lot of UGK. A lot of 8 Ball & MJG. And that's kinda it. As far as new, I listen to Future, to a lot of the older mixtape stuff. A$AP Ferg.
Do you follow a lot of what's going on in hip-hop, the music and the artists and the industry?
I don't know where hip-hop is at. I just listen to the old stuff, and my television stay on SportsCenter. Even when I'm flipping through the channels, I stumble across MTV or BET or whatever, if I stop and watch that video it's because I haven't seen that video. I'm so amazed. I don't know if it's new. I don't know who the person is.
It's weird how behind and ahead you are at them same time.
Exactly. But I've always been that way, and I don't want to change.
You've had some health issues in the past few months. How is your health?
I'm doing perfect. I'm great.