Meet Evian Christ, The 24-Year-Old Producer From Kanye West's 'Yeezus'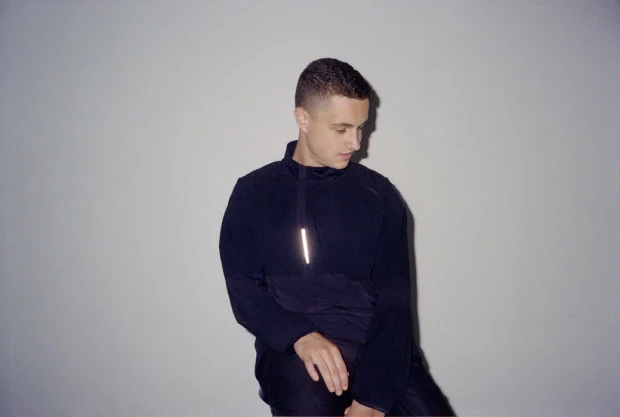 [Photo by Landon Speers]
How much time did it take for them to hit you up after you dropped the tape?
The tape dropped in January of last year, then they hit me up like January of this year. They hit me up like six months ago. And they just said, "We've got Kanye in the studio in two days, it'd be really good if we could play some shit to him." So I was like, "Fuck, okay, I've got two days to make beats like Kanye." So I didn't go to bed for two days and worked solidly and ended up with, like, 8 or 9 tracks and then sent them over. The second track I made was "I'm In It," which was the track I produced that made the record. So like, I maybe made that an hour after they hit me up. Which is really wild, cause I've sent so much shit over since then that didn't make the record, but yeah, it's kind of wild. And then I just sent them those beats and they were like, "cool," and then about a week later, I was just about to go to bed, I was about to close my emails down, and then an email flashed up out of nowhere. It was Kanye's engineer, he was like, "Yo, Kanye wants you to come by as soon as possible, can you fly here in the morning?" And I was like, "Fuck…okay." [Laughs] So seven or eight hours later I was in Paris with those guys. So yeah…shit happened super fast.
What was the experience like?
It happened so fast, I didn't have time to soak it in. If they had said, "Come out next week," I would have had time to be like, "Okay, what am I gonna say?" But I just flew straight out there. It was kinda chilled out. All those guys are really cool, all the G.O.O.D. Music guys that were there were super chilled out, like Travis, and who else was there…I don't even remember, but everyone was really cool. Kanye was super welcoming and just…it was just a nice vibe, so it was fine. I was expecting to be nervous, but it was cool. I mean, in that moment, it's just a bunch of musicians, producers, rappers, like-minded people in a room, doing music shit. So it's cool.
This is your first production credit right?
Yeah, it's crazy right? [Laughs] For that to be the first thing… Eveything seems to happen really fast to me all the time. I don't really know why, but you just gotta roll with it I guess.
How did you feel about the final product?
I mean I love it, I think it's awesome. The track itself…production-wise, I think it's a good fit on the album—like, the album's the bigger picture, you know? So I think it slots really nicely in there. I think Assassin killed it—the Jamaican dude? I like what he did with it. When I listened to it for the first time and heard some of the lines in it, I was just like, "Whoooooaa, okay" [Laughs]…mind you, on another note, it's semi-controversial. People are like, "This is disgusting." To me, Kanye's definitely in the right, for how long he's been doing it, so if he wants to do a sex song…and if you're gonna do a sex song, you might as well go all the way, right? Make no apologies; you might as well talk about fisting and whatever the fuck you wanna talk about. I'm happy with it.