Killer Mike & El-P To Release 'Run The Jewels' June 26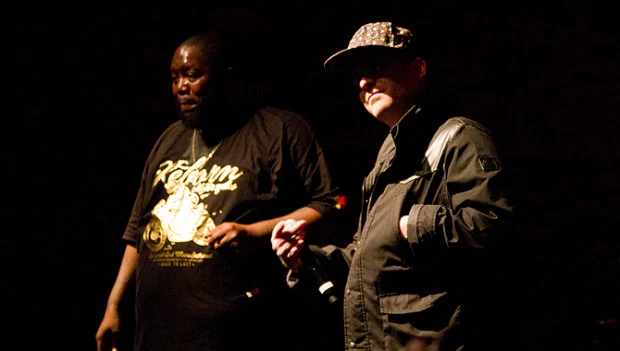 Killer Mike and El-P have announced that they've completed their second collaborative project.
El-Producto took to Twitter to announce that his and Mike Bigga's Run The Jewels side project has been complete and will be released for free sometime in June. He also revealed that the project will feature Big Boi of OutKast fame and Prince Paul, as well as additional production from Little Shalimar and Wilderzoby.
RUN THE JEWELS IS FINISHED.produced by me. co production from @littleshalimar and @wilderzoby. feat. @bigboiand @djprincepaul. june.

— el-p (@therealelp) May 15, 2013
Killer Mike and El-P will also embark on a tour together starting this July.
UPDATE: It looks like Run The Jewels will be hitting the Internet a little sooner than expected. According to Mike himself, his and El-P's sceond collaborative project together will no be released tomorrow for free.