Lil Cease & Banger Give Details Behind Classic Life After Death References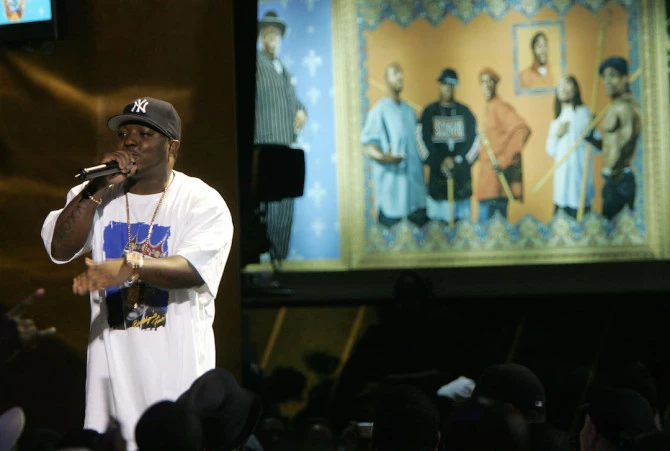 "Somebody's Gotta Die"
XXL: OK. So right off the bat. "My nigga Sing, he used to sling on the 16th floor." Who is Sing?
Lil Cease: [He's] in jail again now. This his second time. He did about 12 [years] for the first [case] and got caught up again.
What year did he get locked up?
Banger: About a year and a half [ago]. He came home in 2005-2006.
So he was in jail when this came out?
Banger: Yeah.
Cease: He did his first bid. That was like 12 years. Came home, he was home for a couple years and caught a body charge.
Banger: Illest shit about B.I.G., I think [he] was one of the greatest storytellers in this rap shit though.
Oh, hands down.
Banger: His two albums, them shits were movies.
Was there somebody named "Jason?" He says, "Some kid named Jason, in the Honda station wagon…"
Banger: Yeah, Jason—I don't want to put niggas out there but Jason from Brevoort Houses [in Brooklyn].
And he had the Honda station wagon?
Banger: Yeah. Jason's a fucking hustler. He living in Jersey now.
So was B.I.G. cool with him?
Cease: Yeah, he used to be with Bang's brother Henny Loc.
Banger: That's like Loc's man. B.I.G. used to be around them niggas like he'd be around anybody. One day Loc was telling me about the song "Everyday Struggle" (off Ready To Die), that nigga B.I.G. woke up the next morning and spit the whole song and was like "Yo I wrote a song just listening to y'all niggas last night."
Cease: You say something, B.I.G. would lock that shit in. So a lot of the shit he talked about, it just came around us just joking and conversations. I remember we was all young so, that's like us sitting around in the hallway drinking, cracking jokes, and just bugging out; that nigga was absorbing all that shit in his head. Anything he liked or caught on to, you gon' hear that shit in the ride. Like when Roc used to have the MPV, "It was me, D, the MPV, the blunts and brew thangs, knockin' some Wu-Tang…" That's the shit that was out and it kind of gave it that moment, 1993-1994 the MPs were out, that's when Enter the Wu-Tang (36 Chambers) was out, that's how a nigga was riding.