Kendrick Lamar, "Family Affair" [September 2012 Cover Story]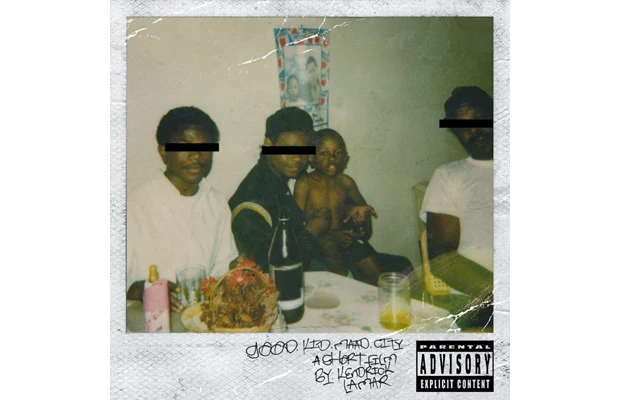 All that soaked-up game delivered Kendrick here, to Interscope Records, today, preparing for the fall release of his major-label debut album, tentatively titled good kid, m.A.A.d city. It led him to spend his day at a photo shoot with Dr. Dre, Compton's greatest rap legend, rap music's greatest kingmaker, who recruited the MC to work on the near mythical work-in-progress Detox last year, and signed him to Aftermath Records this spring—a deal that allowed Kendrick to move his parents out of Compton. "I had to move my parents first before I made my situation straight," he says matter-of-factly. "That's who I wanted to look out for first."
The rising stardom and its attendant cash flow should be enough to make him happy, but Kendrick isn't the type of thinker to deal in binaries. For him, all things are connected, and the parts cannot be separated from the whole. "The people I grew up with are locked up," he says. "There's built-up anger because I can't enjoy what I'm doing as much as I want to because they're not here. They remember when I was peeing in pajamas. We were spending the night, eating out of the same cereal boxes. But they can't see that right now."
"The people I grew up with are locked up. There's built-up anger because I can't enjoy what I'm doing as much as I want to because they're not here."
The dance between emotions and autobiography is what makes Kendrick Lamar the most exciting, original and captivating voice that mainstream hip-hop has heard in years. His debut independent album, last summer's Section.80, was effortlessly high-concept, incredibly thrilling and invariably insightful—a true work of art. With a style that might be described as a mix of Andre 3000 at his most lyrically eccentric, Nas at his most lucid and steely-eyed and Ice Cube in high-definition, Kendrick is an MC that remembers what truly matters: not just a message and a narrative, not just poetry, but a method of delivery, a mastery of craft and point-of-view, steadfast individuality and the creation of new conversations.
"In my eyes, how I view music, how I view the art form—anybody could put some words together," he says. "My little brother can say, 'Cat and hat/the dog was black'—anybody can do that. But what my little brother hasn't shown me right now is certain ways to say it and make me believe it. My whole thing that I've learned is, no matter what I'm saying, it's always supposed to move you—period. I can be saying the most simplest shit in the world, but does it have that feeling to where you feel like something and where you think it's clever? That's how I approach the whole structure of a song."
Kendrick is that rare breed: a thinking man's rapper and a rapper's rapper both, able to captivate with worldview and meaning while excelling as a technical traditionalist and progressive experimentalist. His bars are dense with internal rhymes and ideas folding in on themselves. He paints pictures that are at once abstract, impressionist and precisionist. He doesn't rhyme like anyone else, displaying evolving thought pathways and rhyme patterns with each song.
FIND OUT DETAILS ON KENDRICK'S FIRST MEETING WITH TOP DAWG