Fat Joe and Joell Ortiz Pay Tribute To Chris Lighty and Hot 97 exec on "Goodbye (Remix)"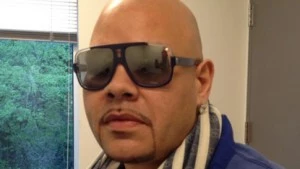 Last week, Slaughterhouse released their second studio album Welcome to: Our House,  featuring the somber "Goodbye." On the moving record, Joe Budden, Joell Ortiz, and Crooked I offer their farewells to their respective lost ones. Last night, a remix of the record was released, featuring Fat Joe, and a new verse from Joell Ortiz.
Fat Joe's opener pays tribute to his late friend, Chris Lighty, even crediting him with saving his life, rapping, "I always loved you if I never told you /And can't describe in words how much a nigga owe you /I know you couldn't stop the 50 shit/ but I ain't ever look at you no different Chris"
After using the original "Goodbye" to remember his late grandmother, Joell Ortiz pays his respects on the remix to longtime Hot 97 executive, Chris Nadler,  who headed the radion station's "Whose Next" series and passed away on August 24th, recalling, "It's not often somebody gives you a shot wanting/ Nothing in return, but to see you pop off and/ 'Who's Next' with the stage? I remember I hopped off and/The first person I saw had red hair, and thick glasses /He said "Congrats Joell you kicked asses."
You can listen to the "Goodbye (Remix)," also featuring Joe Budden and Crooked I here.