DOOM, "Back Like That" [Online Exclusive Feature Story]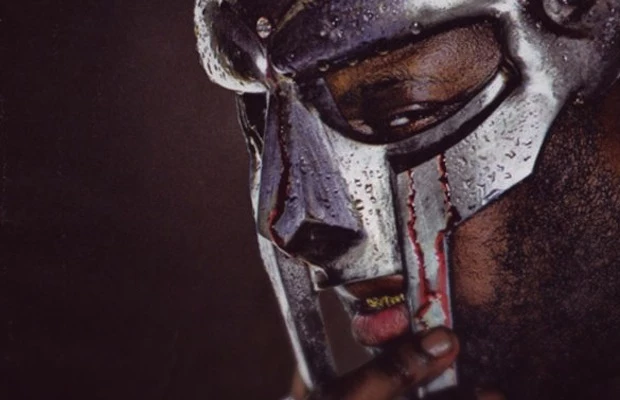 Although another collaboration with Jneiro Jarel seems certain for the future, DOOM has too much on his plate at the moment. Once having said that he has 100 albums in him, it seems the former Zev Love X is getting overwhelmed, if at least a bit. "I have so many starting points, I have to be careful," DOOM explains. I have to, like, put in an order, or else I'll get lost in it. And one will ever get anything from me ever again; you'll have the Super Villain going in circles." He certainly seems to have no time to brush up on his contemporaries. When asked if he respected label mate Homeboy Sandman and the tour-de-force that is Action Bronson, for their humored hip-hop, he simply said, "Never heard of them. I don't get a chance to listen to new stuff." He did have nothing but praise for BDP's Criminal Minded.
Since his mind seems always in the music, he quickly diverted back to talking about his slate of upcoming projects. "The second Madvillain album is almost done―it's coming out ill," he revealed. "That'll be done this year." Though the word "done" seems to be a relative term for the prolific MC. "Then it'll be DOOMSTARKS―I know everybody's been waiting for that on," he offered. "I just kicked it with DOOMSTARKS in Australia for five days. We worked on a lot of little odds and ends, we'll be wrapping up on that one soon too." And in what might be a XXL exclusive, because "to this day it's [his] favorite hip-hop magazine," DOOM revealed murky details about another unannounced album.
Due to label constraints he could only say, "Let's put it like this: I'm doing some work with a New York style producer, right. Someone who produced mad hits and shit," he said. "Hardcore hits. Shit that―it's totally unexpected but I'm not going to reveal it at this time." After a little more prying, "Can I give a hint? Ugh, I would say―nah! I can't even give a hint. New York hit-maker! '90s, and it's not Primo. Try to figure it out."
"The concept is based around the end of the world. 2012," DOOM explained. "The Mayan calendar. I'm making fun of it from a DOOM point of view. At one point in a song, DOOM talks about throwing a three-day rave in the middle of the park. 2013 is going to be when we're counting the cash off this whole end of the world shit. The album is going to show that the world is what we make it, yo. If you don't want to see a 2013, a 2014, or a 2015, then you won't. Calm down, it ain't that critical."
Abandoning the testosterone fest, copping Key to the Kuffs, and figuring out what '90s hit maker he's secretly collaborating with, are definitely much more critical. Who knows, 2012 might spell doomsday after all. Might as well go out a DOOM fan.