50 Cent Says Anyone Taking Issue With Frank Ocean Coming Out is an "Idiot"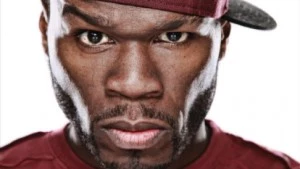 50 Cent was recently in some hot was over comments he made regarding autism, but his statements recently regarding Frank Ocean's sexuality were less potentially controversial.
"Anyone that has an issue with Frank Ocean is an idiot, I think," 50 told MTV UK recently. "I think Frank Ocean is a talented artist, I think he's created material that made me know his name, that impressed me, with things he said on a song like 'Novacane.' I could care less about what his personal preference is in his actual bedroom. To say you don't like Frank Ocean is to say maybe you don't like Luther Vandross. There's artists before him that made these choices. They haven't made the choice to expose it to the general public before an actual release of music. It could be revolutionary or it could be a tragedy."
Ocean posted a statement on his tumblr early last week where he said he had fallen in love with a male when he was 19. Two days later, on July 10, his Def Jam debut, channel ORANGE, was released on iTunes. The drop came a week prior to the scheduled date (physicals are still slated to hit stores on the original date, July 17), and there was some speculation that the announcement could have been seeking publicity.
"You can call it brave or you can call it marketing, because it was intentional; it wasn't an accident," Fif continued. "The results of how popular the music becomes now would say how cool or uncool it is to be in the open. I'm sure the gay community will go out and support Frank Ocean. They have to. The more successful that project is now, it's gonna leave people in a position where they can actually say, 'Look, I'm gay.' At different points, they can express how they feel about things. To each his own. People make choices. You live your life your way."
Rarely overly political in his music, the Queens native referenced Barack Obama as he was concluding his thoughts on the issue. "Obama is for same-sex marriage," he said. "When the president is saying that, then who am I to go the other way?" —Adam Fleischer (@AdamXXL)