50 Cent Weighs in on Drake vs. Chris Brown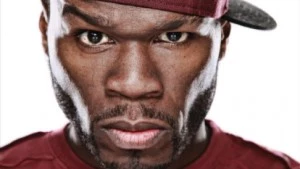 50 Cent is no stranger to beef. Though he's not a part of the one that's currently grabbed hip-hop attention, FIf did decide to weigh in on the spat between Drake and Chris Brown in two recent interviews.
"I'd take Chris," he told Bay Area station KMEL. "I guess it's 'cause of all the physical things with dancin' and movin'. He be slippin' and movin'. I don't see Drake doing that. Chris be havin' his shirt off. He got one of them MMA fighter looks. Like he might have did karate when he was a kid. He kickin', doin' splits and stuff. This could really get interesting."
The incident in question has dominated hip-hop headlines for over a week. Though many details still remain murky, it seems that Drake's and Chris Brown's camps were involved in an altercation at a New York City nightclub. Meek Mill, who has denied involvement, as well as other entertainers and athletes were also in attendance.
In a different sit down, this one with the LA Leakers, 50 said he was surprised to hear about the altercation. "I was surprised," he said. "I didn't know what happened. When you see the photos, you're like 'Oh, somebody started bumpin'.'"
He went on, saying he didn't know what happened, but speculating about possibilities. "Is it disrespect [about] who you are? Or is it about the actual girl? For me, I've been in situations where I've seen that the two lead reasons why you get laid out is over the money, or something to do with the girl. It's odd. I didn't really see them being involved in that kind of [thing]."
The Queens rapper will be dropping his album Five (Murder By Numbers) on July 3. —Adam Fleischer (@AdamXXL)