Attention MCs: Announcing Corona Extra And XXL's New Contest, The Ready or Not Rap Battle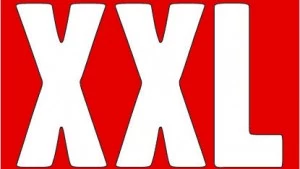 Think you got what it takes to go bar for bar in a good old fashion rap competition? Well the time has come, as XXL and Corona Extra partner together to launch The Ready or Not Rap Battle. The winner receives a write up in XXL magazine and their track posted in the Bangers section of XXLMag.com.
For the next three weeks starting today (May 7, 2012) XXL will be accepting submissions from MCs for a chance to win a spot in the tournament. Rappers can enter The Ready or Not Battle by submitting their best recorded 30 to 60 second freestyle via the XXL Ready or Not iPhone App, by emailing your freestyle to rapbattle@xxlmag.com or by calling into and recording a freestyle at 212-462-9618 (long distance charges may apply). Deadline for submissions will be May 25.
From May 25th to June 3rd, members of the XXL staff will be judging each track submission and then select the top 16 entrants ("Finalists"), based on their creativity (50%) and lyrical skills (50%). From June 4 – June 22 the battles will take place and selected MCs will compete against each other in a single-elimination format, via telephone than featured on XXLMag.com for the public's voting.
The winner of the competition will be announced on June 25. See XXLBattle.com for further details and good luck to all contestants entering The Corona Extra and XXL Ready or Not Rap Battle.—XXL Staff