Jay-Z Facing Legal Trouble Over "Big Pimpin'" Sample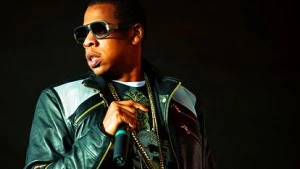 Jay-Z is in some hot water for a song he put out over a decade ago.
"Big Pimpin'," which was included on Hov's fourth album, Vol. 3…Life and Times of S. Carter, was one of the rapper's biggest hits and peaked at No. 3 on the Billboard Hot Rap Singles charts. The Timbaland-produced cut contained a sample of the Egyptian song "Khosara, Khosara," and those behind the the original version are coming after the star, according to Billboard.
The song was licensed to Jay-Z for use, however, according to reports, the family of the composer of "Khosara, Khosara," Baligh Hamdy, believes that Jiggaman proceeded to "mutilate" the original. Osama Ahmed Fahmy, the composer's nephew, is now seeking financial compensation for some of the money that has been made off of the success of "Big Pimpin'."
In December, a judge ruled that the case should have been brought earlier, agreeing with Jay's lawyers' claims that the statute of limitations had passed. Still, the plaintiffs are able to go after compensation for revenue from 2004, which was three years prior to when the suit was filed, until now. More than record sales, they seem to be going after concert revenue, and a judge in California recently ruled that the case could go to trial. She issued the following decision: "This case may be more akin to the infringing use of copyrighted songs as part of a larger musical revue, an infringing use of a painting in a textbook, and one infringing poem contained in a poetry anthology, than the infringing use of copyrighted text or images to promote season tickets for the symphony, or the sale of a car—but that is up to a jury to decide."
Ahab Joseph Nafal, who had also been licensed the song, is also going after the rapper. Nafal claimed "100% of an exclusive license" to "Khosara, Khosara," but his case was dismissed by a California judge last week. —Adam Fleischer