Soulja Boy Suing Ex-Manager Over "Unjust" Contracts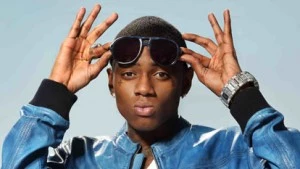 Soulja Boy is suing his ex-manager.
According to TMZ.com, Soulja Boy filed documents in Georgia Superior Court claiming that his manager/lawyer Philip Ransom convinced him into signing multiple contracts at the start of his career. He claims the contracts were "unconscionable, oppressive and unjust."
The documents explain that the contracts includes a management agreement that gave Ransom 5% of Soulja Boy's income, allegations that Ransom denies.
TMZ also reports that another one of the rapper's contracts allegedly rewarded 50% of all his music copyrights to his record label. After review, Soulja Boy claims that contract is "contrary to music industry custom and practice." –Jakinder Singh