Eazy-E's Son Wants to Play Dad in N.W.A Movie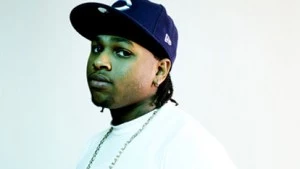 Last week news of an upcoming N.W.A biopic resurfaced after famed director John Singleton said he was in talks with Ice Cube on directing the film. Now the group leader's son, Lil' Eazy-E, says he wants to take on the role of his father in the movie.
"I'm the perfect man for the job," Lil' Eazy told TMZ. "Who better to play him in the N.W.A. days? Like father, like son; no makeup needed."
As previously reported, the movie, titled Straight Outta Compton, after the group's 1988 breakout song of the same name, is being produced by Cube and a script has been written by Andrea Berloff, Leigh Savidge, Alan Wenkus and Matt Alvarez.
"I can't talk about it too prematurely about the stuff I'm doing because nothing's come to fruition yet, but Cube and I are talking about doing the N.W.A story," Singleton told Indie Wire's The Playlist recently. "The script is really, really good, and so we're just figuring it out. New Line really wants to make it."
Stay tuned to XXLMag.com as more details on the movie become available. —Elan Mancini