Hard Times: Hip-Hop's Connection to Japan
When tragedy struck Japan last month the effects weren't just felt inside that nation's borders, but in many ways, throughout the world. Hip-hop also took notice of the disaster and several artists tweeted prayers and links to donate money. This shouldn't have come as a huge surprise. In recent years, hip-hop and Japanese culture have grown together, as many hip-hop icons look to Japan for cues in fashion, art and more.
Earlier this month, well-known Japanese hip-hop act DJ Honda announced that he would be releasing a single, "Relief for Japan," whose proceeds would go to relief efforts in his native country. According to his rep, Honda "has recruited some of the world's most talented artists to become involved and donate their services for a good cause." Proceeds from the track will go towards victims of natural disaster as well as the Japanese Red Cross Society.
In addition to Honda, some other respected Japanese hip-hop acts include Hime, Dabo and Rhymester.
Below, check out the story on hip-hop and Japan's relationship, taken from the May issue of XXL, out now, featuring Lupe Fiasco on the cover.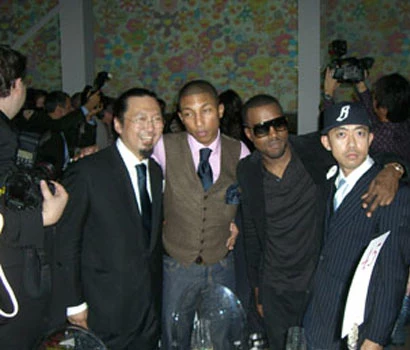 On the afternoon of March 11, 2011, a magnitude 9.0 earthquake shook northeastern Japan, generating a 33-foot tsunami that pounded the island nation and swept away most everything in its path. There have been hundreds of aftershocks since the initial quake—the fourth-largest since 1900—and a nightmare looms at the damaged Fukushima Daiichi nuclear plant, where explosions and radiation leaks have prompted evacuations in many parts of the country.
As of press time, the death toll topped 10,500, with over 16,500 confirmed still missing. Financial losses in Japan have been estimated at more than $100 billion, while the exact impact on the global economy is still unknown. "We haven't really seen this kind of devastation in quite some time in Japan, at least not of this magnitude," said renowned DJ, producer and entrepreneur DJ Honda, who spoke with XXL via e-mail from the Japanese island of Hokkaido. "We are technologically the most equipped and prepared country in the world to handle earthquakes, but this…caused an immense amount of damage to our communities, which will take years for us to rebuild. But we'll get there, for we are a people of perseverance."
Japan may be far from home for the average rap enthusiast, but Japanese hip-hop fans and artists alike have fully embraced the genre. Not only has Japan absorbed hip-hop music and style into its cultural fabric, but the country has produced several rap acts who have garnered their own crossover appeal, including Far East Movement member Kevin Nishimura, who is of mixed Japanese and Chinese descent; Tokyo hip-hop group Teriyaki Boyz, which includes A Bathing Ape clothing-line creator Nigo; and the aforementioned DJ Honda. "We are [more strongly] influenced by entertainment from the U.S. than any other country in the world," said DJ Honda, who is currently working on the charity single "Relief for Japan." "Since hip-hop is big in the U.S., it means that hip-hop is pretty big in Japan, as well. Many hip-hop artists from the U.S. have performed many shows in Japan, since there is a large following. Not only do Japanese hip-hop fans embrace the music, but they also embrace the lifestyle, including fashion."
Japan has also produced homegrown stars such as DJ/rapper Muro, rappers and Swagger clothing-line founders Big O and Iggy, and Dabo, the first Japanese artist signed by Def Jam Japan. The country even boasts its own high-profile female rapper, Hime, who bucks stereotypes about submissive Japanese women with messages of female empowerment.
Just as Japan has been heavily influenced by hip-hop, the country's culture has inspired and attracted numerous high-profile rappers, many of whom have gotten more familiar with Japan through fashion or touring. Trendsetting superstar Kanye West went so far as to screen his short film Runaway in Tokyo in 2010. Shortly after the disaster, A Tribe Called Quest wordsmith Q-Tip tweeted that he has traveled to Japan more than any place on Earth, calling the country "a 2nd home." Avant-garde artist/producer/designer Pharrell Williams—who has collaborated extensively with the Teriyaki Boyz and co-owns clothing lines Billionaire Boys Club and Ice Cream with group member Nigo—blogged about Japan's history and "beautiful culture," stating that he is devastated by recent events. "Tokyo, not far from the disaster, is actually a favorite city of mine that continues to inspire us all," he wrote.
While Japan's relationship with hip-hop is indisputable, the tragedy clearly transcends the world of rap music. Folks can donate to the Red Cross for Japan by calling 1-800-RED-CROSS or texting "REDCROSS" to 90999, to donate $10. —Lauren Carter