Wiz Khalifa Unplugged: XXL's 20 Favorite Acoustic Remakes of "Black and Yellow" [360]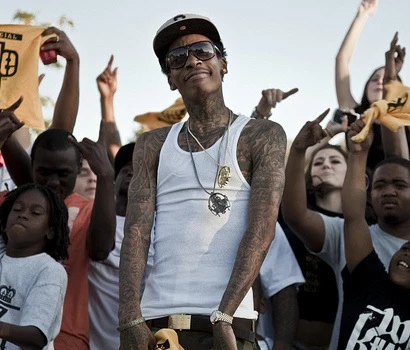 Even though Super Bowl XLV is over, and the Pittsburgh Steelers lost, Wiz Khalifa continues to triumph with his smash hit, "Black and Yellow."
Despite not winning the coveted championship, the Pittsburgh Steelers ode has
continued to dominate the charts. Currently sitting at No. 1 spot on the Billboard
Hot 100 chart, the certified platinum single is a clear success. The track even spawned
a number of freestyles and remixes. Aside from verses added by some of hip-hop's
brightest stars (Wale, Fabolous, Tyga, Lil Wayne, etc.), "Black and Yellow" has also
crossovered to other genres outside of hip-hop.
From acoustic guitar to piano and violin renditions, XXL celebrates the power
of "Black and Yellow" by taking a look at our 20 favorite acoustic remakes.
Get ya Terrible Towels ready…