Denaun Porter Talks Eminem, Shady Records & His Own Growth [Feature]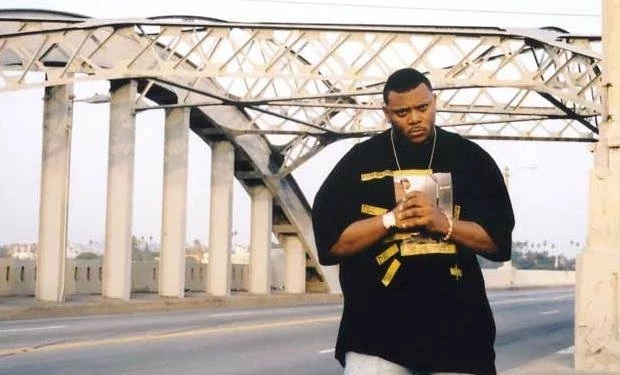 Shady was involved in a lot of rap beef. From inheriting 50's Murda Inc. beef, to the back and forth with Benzino and the Source magazine. Looking back on it now, how did you get through all of that?
I think that in this business, you going to run into those things, and you just hope that it doesn't get to a point that it gets to sometimes. Any rap beef or whatever they call it these days, its natural to be that way, especially when you're young and rah rah rah. You ain't gonna let nobody talk about you and take you out. I think that's what Em's position most of the time was, and our position as a label, was defending ourselves. That's how I always looked at it. If you saying something about Em, you're saying something about us. And if you saying something about us, you saying something about him. Ultimately, when I think about it now, it could have went different. It could have went a lot worse. We won.
I think you can say that.
I don't think anybody should take a position–magazines or whatever–to try and destroy anybody. You can't. You can't do that. You can't take a piece of power that you have and misuse it, and that's what they did. They tried to make it a racial issue at one point. But look man, dude is fresh. You can't take that talent away from him. Put him up against whatever, you can't take that talent away. That's my homie. Fuck everything else. I've seen that since he helped me get my first real job, and showed me how to make sure I went to that job–as a person. Outside of what I knew as a father, my own father was a great father, and having him as a friend and he's such a great father, helped me become the person I am today. You can't take that away from him. There was one point in time where a lot of DJs were beefing with rappers and I was like, this is stupid. We're destroying the culture. That ain't what Kool Herc and them dudes built. We started misusing it. When you look at those beefs, how they went, they were incorrect. They were morally incorrect.
Were you close while Eminem was going through some of the drama over the last few years of his life? Or was he completely confined to himself?
It was a lot of confinement at that time. He didn't really want people to see him that way. His management did everything that they could to help him get well. You have to allow that healing process. It's not gonna happen overnight. I didn't even know everything, and that's my homie. Fuck music. Fuck all that. That's my dude. I didn't even know the totality or how deep the situation was. I learned after. I had emotional moments way after, cause I was like, wow, I didn't even know and this is my friend. And I was going through something myself, physically, spiritually, mentally, about Proof. I wasn't fully aware, just as he wasn't fully aware of what I went through.
You made it sound like you fell back, as well.
Yeah, I started a sound design company. I'm actually finishing that project that I started in the middle of 2006. I put my head in that. It dealt with music, but I wasn't making music really. I was doing Pharoahe Monch, but I had already started that, so it was kind of like finishing stuff that I had already did. Anything that people got from me was stuff that I had already created. I was doing the sound design thing and that was a brilliant idea that's just not being finished, because I had to remember where my headspace was at.
You didn't have it in you for a little while it sounds like.
Yeah, man, I was disgusted with music. My friend got killed and it was people with him that are alive. I felt like if he had been a regular Joe that was just in there and got into it, it probably wouldn't have went that way. In him being there, he didn't have no business totally being there anyway. But I felt like wow, y'all know this cat; y'all know what his worth is even to his community and the people that depend on him to wake up in the morning. I was mad at music. I wasn't in the mood to do shit. I'm trying to get away from it. My man got a little bit going on for himself in life, and some people took that shit away from him. I didn't wanna do music at all. I was in a fucked up ass relationship. It made me fall into that. It was just a big block. I tried to block everything that had to do with music. I had a crazy, crazy studio in the basement, and I ain't walk in there to do shit. That's when I started making drum sounds. I'm looking into making sounds and trying to pick songs for movies and shit like that.
But you got back into music. Was it 'cause this is your job? Or was it because you found your passion again?
I had lost my confidence and I had lost my drive. When you lose your confidence, you lose a lot. I wasn't confident that I could compete at all. I wasn't in love with music at all. I listened to–being around Dre and Em when they was working on Relapse, for me, it was like, I was reintroduced to being in the studio like that. Being around people that were brilliant people. Even if one of them was coming out of that crazy space, flushing drugs out of his system, and the other was like stepping back out again and trying to finish a work of art that he had been working on for a long time. I was a part of that. I'm a part of that. These people both respect me.