Nas's Support Payments to Kelis Cut in Half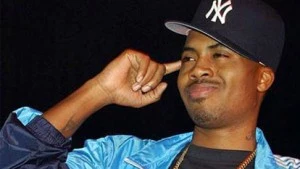 2011 is starting off right for Nas. The Queensbridge rap vet was successful in getting his child and spousal support payments to ex-wife Kelis significantly reduced.
According to TMZ—who obtained legal documents filed with the L.A. County Superior Court—God's Son will now have to pay around $5,000 a month for child support and about $20,000 in spousal support. This is about half as much as he was ordered to fork over in December 2009. Back then L.A. Superior Court Judge David Cunningham III ordered Nasty Nas to give Kelis over $51,101 a month in support expenses.
The gossip site reports that Nasir used the bad economy as an argument to reduce the payment.
The ex-couple's divorce became official on May 21, 2010. —Elan Mancini