50 Cent's Stock Falls to a Quarter Per Share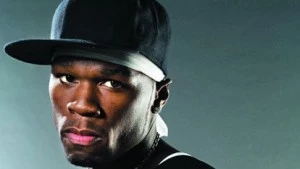 Don't let the name fool you. 50 Cent's stock is only worth a quarter per share.
The rapper's H & H Imports stock fell 36 percent since Monday—from 39 Cents to 25 Cents—and many believe it has to do with Fif not mentioning the company on his Twitter account.
As previously reported, the hip-hop mogul earned close to $8.7 million earlier this week, after stock in the company soared 290 percent. Many believe the interest was generated by 50's tweets. "You can double your money right now. Just get what you can afford" and "They are no joke get in now." Yet since then, the G-Unit leader has erased those tweets, most likely due to guidance from his lawyer. Fox News speculated that the Security Exchange Commission (SEC) might even get involved over the tweets.
"There are very strict guidelines as to what a person can do in terms of possibly manipulating the value of a stock," financial expert and 60-Minute Money Workout author Ellie Kay told FOX411. "I don't think it would be a huge surprise to anyone if 50 Cent were investigated for what he did."
Over the last two days 50's been completely quiet about the stock over Twitter. We'll see how that affects his investment. —Elan Mancini