[Watch Now] Kendrick Lamar Show & Proves on Rhyme Time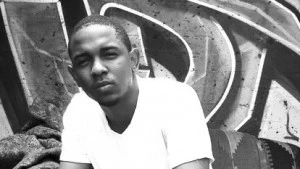 West Coast rapper Kendrick Lamar is set to come up to the XXL offices this afternoon (December 2) as our latest guest on Rhyme Time, our live UStream show that highlights up-and-coming hip-hop talent.
The interview and freestyle session is set to broadcast in real-time simultaneously on both XXLMag.com and our Channel Live UStream channel at 2 p.m. EST. Fans are encouraged to hit @XXLStaff on Twitter with their questions for the Compton MC.
Lamar, a close associate of 2010 XXL Freshman Jay Rock,  has been causing a stir since releasing his solo mixtape, (O)verly (D)edicated, back in September. Since then he has been steadily dropping videos and freestyles, which has helped to gain the attention of Dr. Dre. The famed producer said he looks forward to getting into the studio with Kendrick in an interview with on air personality Big Boy. KL chronicled that moment on "Look out for Detox."
Be sure to tune in to Rhyme Time with Kendrick Lamar currently in progress. —XXL Staff