Nelly Breaks Down His Greatest Hits Song By Song x Gallery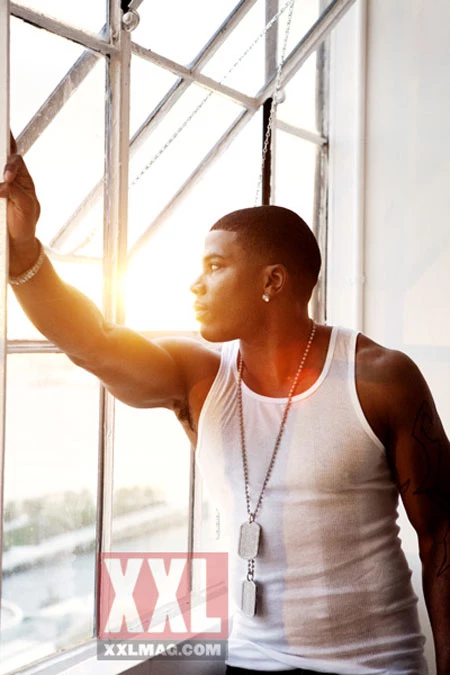 By the summer of 2002, Nelly had another hit on his hands with this unbearably hot Neptunes-assisted single. Topping virtually all the Billboard singles charts and helping his sophomore effort, Nellyville, sell more than six million copies. "Hot in Herre" also won Nelly a Grammy in 2003 for Best Male Rap Solo Performance.
"I did that in L.A… I remember 'cause Busta was in the same studio and he came through and he heard the beat and you know how Busta is, you know he's over the top. He's life, 'Yo, god! What is that sound?!!?!? [Laughs] What is that sound coming from here, god? Oh my, god! Pharrell, where was that beat at? Where was that? You were hiding that from me!' It was a little unorthodox for the time definitely coming out from 'Country Grammar' …to a Pharrell [beat], that 'Hot in Herre' sound. But, it worked and it helped me too 'cause it helped me show versatility, not just having to do one angle on some shit."
After coming off the inaugural TRL tour with Destiny's Child, Nelly knew that Kelly Rowland would be the perfect person for a "rap duet" he was brewing up for Nellyville. Mix-in an Aretha Franklin sample and it seemed Nelly had struck gold, pardon, multi-platinum, yet again.
"I did the Nellyville album in Miami, recorded the songs and all that [short pause] and we kind of felt like we needed a couple more songs on there. So, the last two songs that we put on Nellyville were 'Hot In Herre' and 'Dilemma.' At this time we had been on tour with the girls from Destiny's Child so we had become, fairly close to the girls and all that and I was like, 'What do you think about Kelly?' but at this time she was dating someone very close to me, I should say that, and we was like, 'Yo, fam, this would hot.' So you know we got her in the studio and shit was magic."