Who Did Kanye West Sample on "Runaway"? [BEAT JACKER]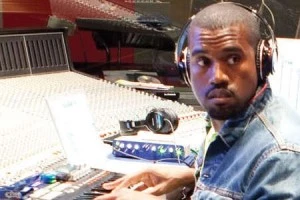 Being the student of hip-hop that Kanye West is, it should come as no surprise that he digs deep. For the drums to his new single "Runaway," 'Ye put the 10 second intro breakbeat used on Pete Rock & CL Smooth's 1992 album cut, "The Basement," to good use. And with Pete's said involvement in the creation of West's new album, this one is a no-brainer. Let's have a toast to the sam-ple!
BORROWER: Kanye West feat. Pusha T "Runaway"
Audio clip: Adobe Flash Player (version 9 or above) is required to play this audio clip. Download the latest version here. You also need to have JavaScript enabled in your browser.
LENDER: Pete Rock & CL Smooth "The Basement"
Audio clip: Adobe Flash Player (version 9 or above) is required to play this audio clip. Download the latest version here. You also need to have JavaScript enabled in your browser.
BONUS TRACK
In honor of last's night Jay-Z/Eminem show at Yankee Stadium in NYC, XXLMag.com pays homage to Hov's "Public Service Announcement (Interlude)." The Just Blaze-produced banger is always a crowd pleaser. For it's sample, Just swiped the same classic sample as the O.C. interlude.
BORROWER: Jay-Z "Public Service Announcement (Interlude)"
Audio clip: Adobe Flash Player (version 9 or above) is required to play this audio clip. Download the latest version here. You also need to have JavaScript enabled in your browser.
LENDER: O.C. "Point O Viewz"
Audio clip: Adobe Flash Player (version 9 or above) is required to play this audio clip. Download the latest version here. You also need to have JavaScript enabled in your browser.