10 Best Rappers To Drop Albums While In Jail – Penitentiary Chances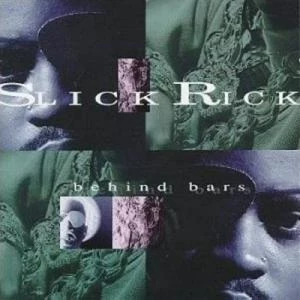 Slick Rick Behind Bars (1994)
When Slick Rick dropped his debut album, The Great Adventures of Slick Rick, in 1988, he had the game on lock. But by the time his third album dropped in 1994, the tables eventually turned and it was Ricky D who was under lock and key due to the second degree attempted murder charges he caught in 1990 after shooting at his own cousin. Behind Bars was an appropriate title for the album released on Def Jam. The tracks, produced by the likes of Prince Paul, Warren G, Pete Rock and Vance Wright, were all recorded before Rick's sentencing, four years prior.
To make up for the fact that Rick wasn't able to promote the project, Def Jam shot an animated video for the single "Behind Bars" and got a lookalike to play the Ruler in the clip for "Sittin' In my Car." Overall, the album received a lukewarm response, but did provide some memorable moments.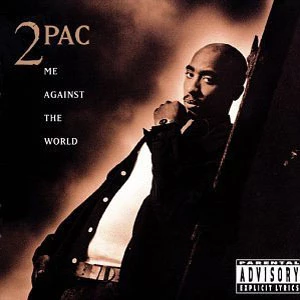 2Pac Me Against The World (1995)
Nominated for Best Rap Album at the 38th Grammys, Me Against The World remains one of Pac's most revered albums—if not his most. However, it came at a point of turmoil in his life. In late November 1994, he was shot at Quad recording studios in Manhattan; the following day, he was convicted of sexual assault stemming from a 1993 incident. 'Pac then recorded much of the album in the short time frame in between his conviction and sentencing, which occurred in February 1995.
A number of videos for singles were shot, including "Dear Mama," "So Many Tears" and "Temptations," but none included Shakur. The man was already a star, but this album, as well as the legal troubles and incidents that occurred leading up to its release, launched him to the superstar status he held until his untimely death in 1996. The 15-track disc also made 2Pac the first artist to have a No. 1 album while in prison. It was him against the world, baby.
Capone-N-Noreaga The War Report (1997)
C-N-N's debut disc The War Report is considered a classic amongst many hip-hop aficionados, an amazing accomplishment considering Capone (one-half of the duo) was locked up for much of the recording and the album's release. Amid street bangers like "L.A., L.A." and "T.O.N.Y. (Top of New York)" were phoned-in jail skits ("Capone Phone Home") and up-north dedications ("Live On, Live Long").
Without his partner-in-rhyme, Noreaga was forced to carry on The War Report's promo for self. Check the split video for "Closer (Remix)/Driver's Seat" where N.O.R.E. appears by his lonesome. 'Pone may have missed out, but it was the fans who ultimately won. Still, one could only wonder what the album's fate would have become if the group was in full force.