WATCH NOW: Stalley Appears on XXL's Rhyme Time UStream Show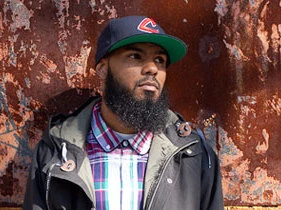 Photo by BongoBoy
Massillon, Ohio up-and-comer Stalley will be coming up to the XXL offices today to be featured in our newest UStream show, Rhyme Time.
The bearded lyricist will be showcase his talents on the mic as well as take questions from viewers and @XXLStaff twitter followers. Fans can watch the broadcast live on both XXLMag.com and out UStream page.
Stalley is known for 2009 mixtape, MadStalley: The Autobiography, as well as his collaborations with Curren$y, The Cool Kids and Ski Beatz. He is currently working on a new album, set to be released on XXLMag.com for free download, in the near future.
Be sure to tune in at 4 p.m. EST below. —Elan Mancini