Watch Now: Esther Baxter Gives Live Interview on UStream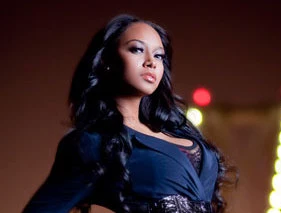 XXL's Eye Candy section will come to life on UStream, as famed model Esther Baxter is slated to appear on Channel Live this afternoon (August 26).
The Miami, Florida native is most know for her appearances in videos for Nelly ("Shake Ya Tailfeather"), Ludacris ("Number One Spot") and her breakout role in Petey Pablo's "Freak-A-Leek" clip. Moving on from music videos, the XXL Eye Candy hall of famer is currently making her transition from modeling into acting, starring in the upcoming film Video Girl with Meagan Goode and Haylie Duff.
The interview, which will run on both XXLMag.com and UStream, is set to broadcast in real-time at 4 p.m. EST. Be sure to tune in. —XXL Staff